Does your skin confuse you? Does it seem like some days it's oily and other days it's dry? Skin can seem like it is all over the place. Especially as weather changes can impact how our skin behaves each season, and as we age, our skin can change too. So, how do you determine what skin type you have right now and what key things should you be paying attention to with your skin? Let's find out!
Otherwise, if you just want to know your skin type, take our skin type quiz to find out!
What are the different skin types?
There are five types of skin. These types are used to describe three key attributes of your skin: Oilyness, hydration and sensitivity. So what are these skin types?
Normal – Middle of the road, a balance between oily, dry and not sensitive.
Oily – Your skin has an above-average level of oil present.
Dry – Your skin has a below-average level of water present.
Combination – Some of your skin is dry and some is oily.
Sensitive – Your skin might not be particularly oily or dry, but it is sensitive to what you put on it.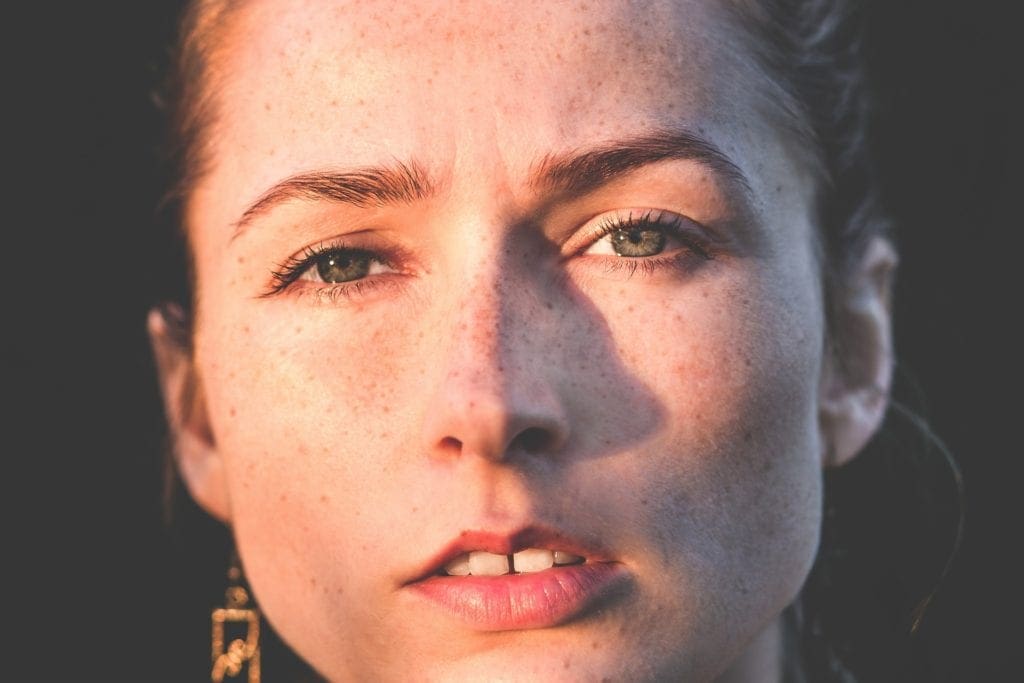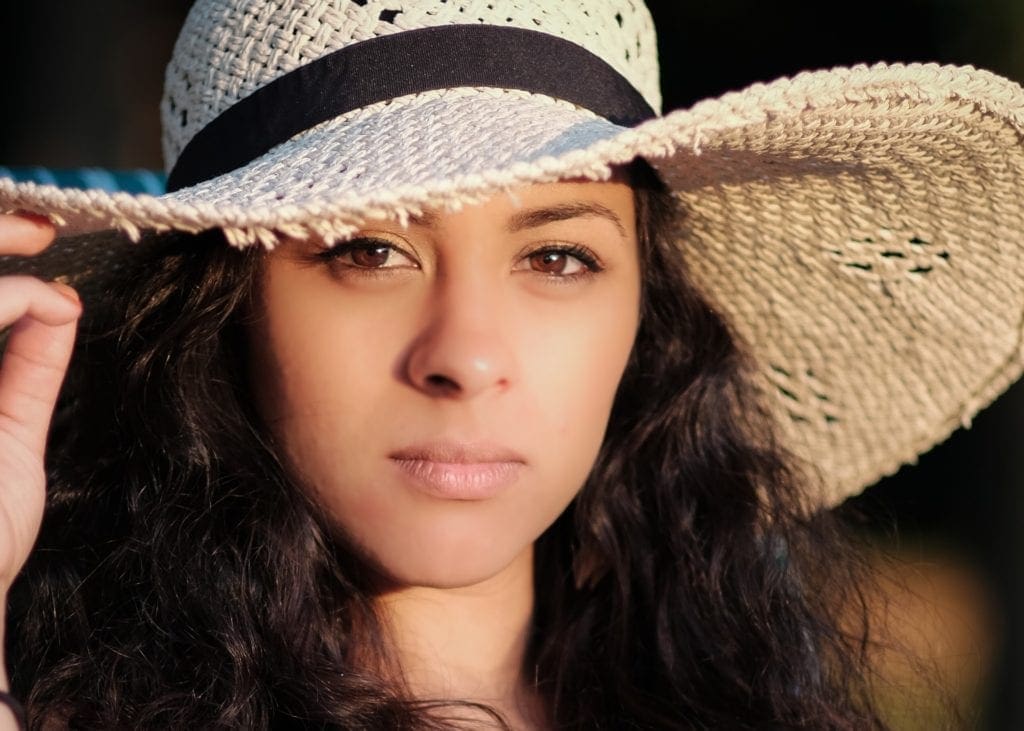 Normal skin is not too oily and not too dry. The sebum production of your skin is balanced, producing just enough to keep your skin hydrated.
How to identify normal skin
Low pore visibility
Few imperfections
Not noticeably sensitive
Often described as a glowing complexion
How to take care of your normal skin
Normal skin doesn't usually require any special care, but it is still important to look after it.
Avoid conditions that can contribute to dry or oily skin
Protect your skin from the sun and apply after sun lotion if you get sun burned
Take care when using cleaning products and don't overuse scented products, normal skin can become sensitive skin from overexposure
Use a natural moisturiser and look for natural products in the rest of your skincare and haircare routine
Oily skin is caused by excessive sebum production and tends to change throughout the year and can become particularly more prominent during hot and humid weather when you are sweating more frequently.
How to identify oily skin
Large pores that are easily visible
A complexion that is shiny
Skin may have an oily residue on it
Frequent blackheads, pimples and other related skin blemishes
Factors that can contribute to oily skin
Genetics that contribute to excess sebum production
Stress
Puberty
Hormonal imbalance
Heat
Humidity
How to take care of your oily skin
Wash your skin after you have sweated
Try not to wash your skin more than twice per day
Don't scrub your skin
Exfoliate very gently as excess oil can trap dead skin and contribute to acne
As tempting as it is, try to avoid squeezing your pimples.
Use a light, oil-free moisturiser designed for oily skin to help keep your skin hydrated while signalling to your skin that it doesn't need to produce as much sebum.
Look for skincare products that are labelled as non-clogging. The technical term is "noncomedogenic" which means that it won't block your pores.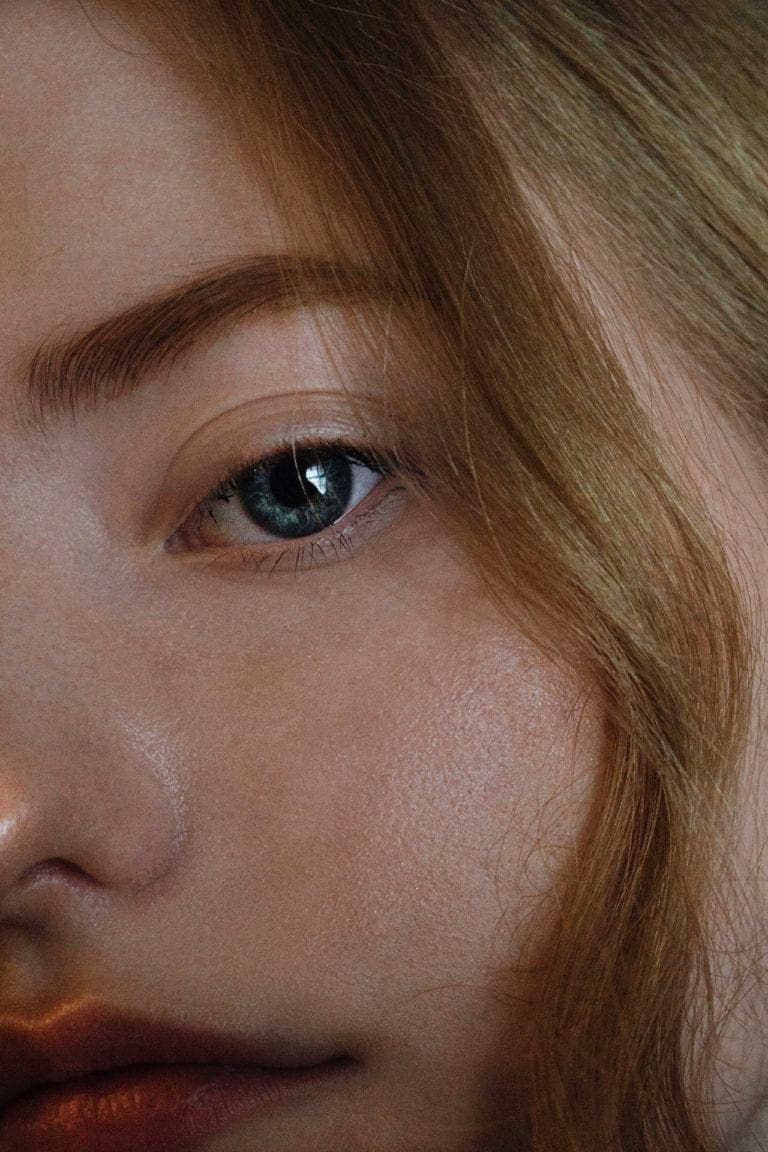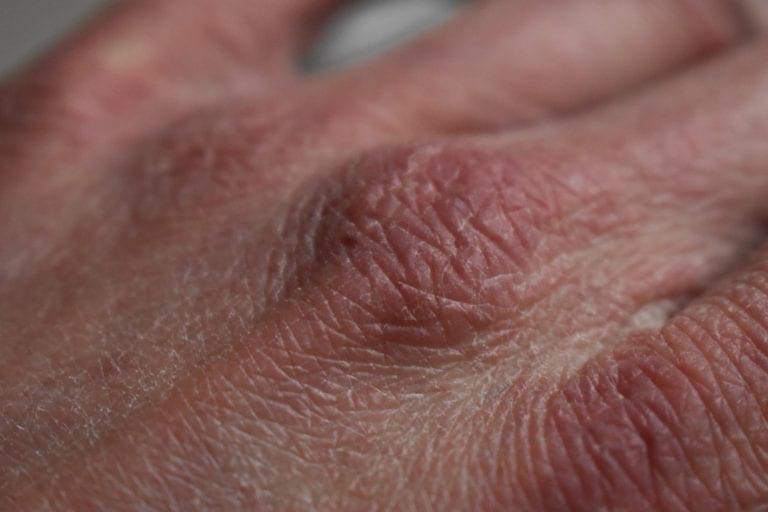 Dry skin is the result of a lack of sebum and can be caused by a lot of environmental factors including the wind and climate control systems, it also tends to be quite irritating.
Very small, almost invisible pores
A dull complexion that has a rough appearance
The skin is often covered in a layer of flaky dead skin cells
Poor skin elasticity
Patchy red spots
Skin lines tend to be more prominent
Skin cracks and peels easily
Tends to become quite itchy
If it is extremely dry it can become rough and scaly both visibly and also to touch
Factors that can contribute to dry skin
Genetics that contribute to lower sebum production
Medications
Soaps, cosmetics, cleansers and hand sanitisers
Exposure to hot water for extended periods, eg long, hot baths
Aging
Hormonal changes
The weather, especially the sun, wind and colder temperatures
UV radiation
Climate control systems, especially heating
How to take care of your dry skin
Use mild soaps and cleansers
Use mildy-fragranced soaps that derive their fragrance from an essential oil – sandalwood, geranium, and lavender are all good essential oils for dry skin
Choose hand sanitisers that contain ingredients to help retain moisture rather than dry it out.
Don't scrub your skin when washing it
Don't scrub your skin when drying it
Make hot baths and showers as short as possible and don't have more than one a day unless essential
Keep your skin hydrated
Use a gentle body butter or moisturising lotion immediately after washing
If your dry skin is aging related, switch to washes and moisturisers that have been formulated to assist aging skin, like our Sativa Restore Moisturiser
Use a humidifier, especially during cold weather when indoor heating is operating
Keep indoor heating as low as possible
Avoid direct contact with harsh chemicals and use gloves when you are doing the dishes or using any cleaning products
For men, consider natural shaving lotion and aftershave that lock in moisture rather than drying your face out.
As the name suggests, combination skin can be oily in some places, dry in others and perhaps normal in others. The T-zone in your face is often used as an example of this where the T itself, your forehead, nose and chin get oily, but the rest of your face is dry. This isn't always the case, but it is the most common way that combination skin manifests.
It's also worth noting that combination skin may occur in larger zones around your body and not just your face. For example, your face might be oily but your have dry skin on your arms and legs.
How to identify combination skin
Pores in oily areas look larger than normal
Shiny skin in some places and dull skin in others
Blackheads in some places, but dry irritations in others
Factors that can contribute to combination skin
The same factors that contribute to dry and oily skin also contribute to combination skin. Your skin just happens to be more prone to those factors in some places than others. This can make looking after it a little tricky since you don't want to add more moisture to oily areas but you do want to hydrate those dry spots!
How to take care of your combination skin
Care is much the same as oily and dry skin, but more topical. Unfortunately, that makes things a little trickier since you should not use the same products all over.
Don't use heavy moisturisers on areas that are already oily
Use lighter, oil-free moisturisers on the oily areas of your skin, like our Sativa Clear Moisturiser for Oily Skin
Exfoliate gently to help clear clogged pores and remove dead skin
Avoid fragrances, particularly on the dry areas of your skin
Use soaps that help to lock in moisture rather than dry the skin out.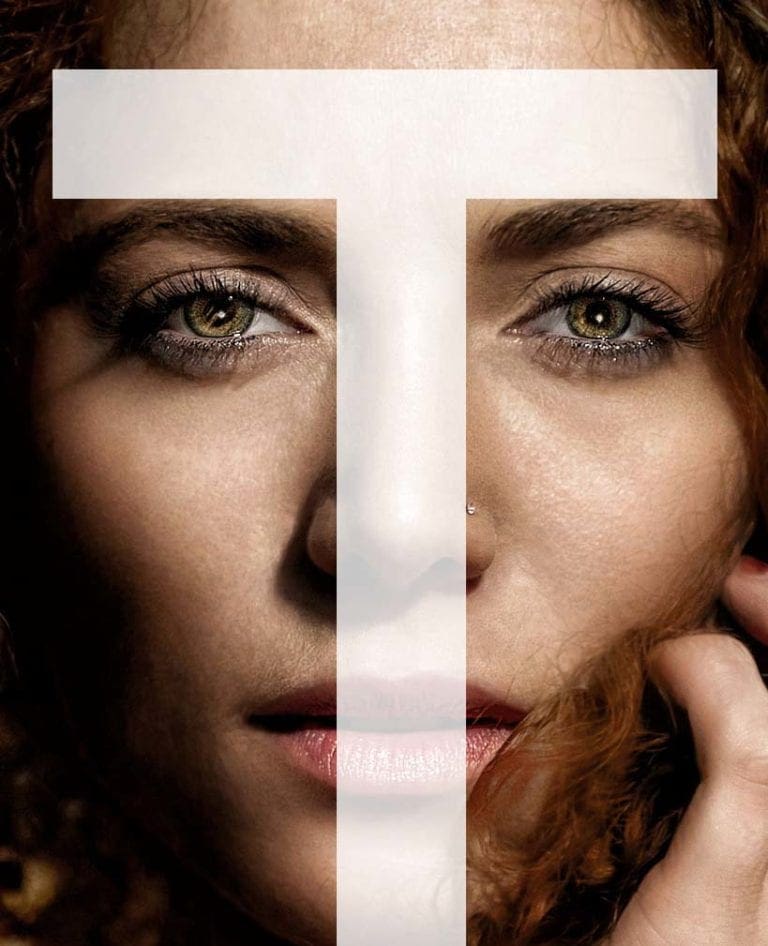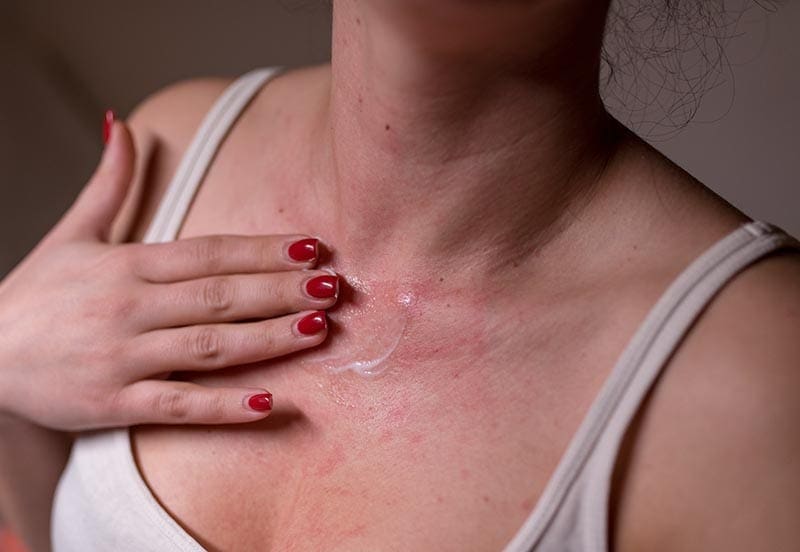 Sensitive skin can be tough to manage. It will often get irritated at the slightest thing, including food. Most people with sensitive skin will be able to identify consistent things that trigger their skin.
How to identify sensitive skin
Redness with or without dryness
Itching with or without dry, flaky skin
Burning sensations
Dryness
Factors that can contribute to sensitive skin
Scented products
Harsh chemicals
Over-exfoliation
Excessive scrubbing
How to take care of your sensitive skin
Use washes that are formulated for sensitive skin, like our Hemp Body Wash for Sensitive Skin.
Use moisturisers and body butter with minimal ingredients that are intended for skin that is sensitive, like our Zero Tolerance Cream 
Avoid synthetic ingredients in your skincare – choose natural products
Avoid scented products, even if the scent is natural
Avoid scents and strong chemicals in other products too, like shampoos and conditioners
Look out for strong foods that might trigger your skin
Identify what triggers your skin
Avoid direct contact with harsh chemicals and use gloves when you are doing the dishes or using any cleaning products.
For men, as with dry skin, consider natural shaving lotion and aftershave that lock in moisture rather than drying your face out and that don't have harsh chemicals in them.
So, have you figured out what skin type you are?
Do you know what skin type you have yet? Oily? Dry? Normal skin perhaps? Or do you have combination skin? Maybe your skin is sensitive? If you aren't sure, take our handy skin type quiz to help you identify what skin type you have.