We want our acne to go away as soon as possible. But sometimes, even though we want to, we don't have complete control over our hormones and genetics. Patience and good lifestyle habits can be needed to overcome troublesome acne. When short-term solutions won't work, it may be time to check what other things are contributing to why your acne won't go away. In this article, we will explore ways to help your acne go away gradually and focus on long-term benefits.
A study of medical students published in Clinical, Cosmetic, and Investigational Dermatology has found that increased stress is strongly correlated with greater acne severity. Shadi Zar, from the Faculty of Medicine at the University of Jeddah, in Saudi Arabia said: "For people with acne, psychological stress could delay wound healing, which could affect the repair of acne lesions."
Stress may be one of the top causes of why your acne is not healing quickly. High-stress environments, be it work, home, or something else may contribute to worse acne outbreaks that take longer to heal. It is worth taking the time to reflect on your lifestyle and see if there is anywhere you can reduce or remove stress.
One way to avoid or de-stress is to have a calming soothing bath or even a shower. A bath or shower can turn into a daily moment of reset for the body and soul. A few drops of essential oil blends on the base of the shower or bath can help you find a harmonizing, calming, and balancing feeling both on your face and body. Sprinkle oils over potpourri, add to a porous ceramic container, or of course, use in a diffuser to help bring stress-relieving aromas into your routine.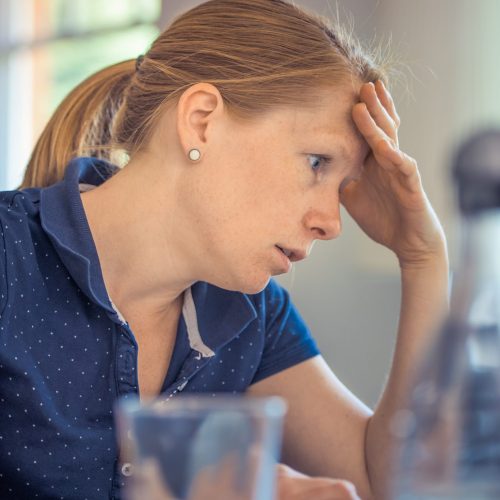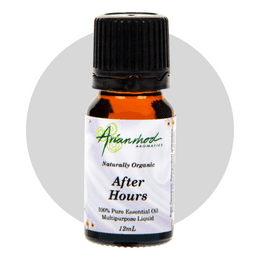 You may like to use our 100% Pure Essential Oil Blend – After Hours after a long, hard day as this particular blend has a sensually spicy scent, designed to be welcoming, soothing, and uplifting – perfect for relieving stress. This relaxing essential oil blend was created to help you unwind at the end of the day and the natural ingredients help to eliminate airborne bugs that may have followed you home.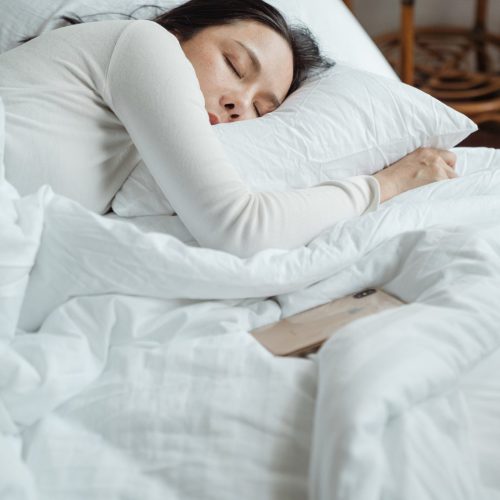 According to onhealth.com "If you haven't gotten enough rest the night before, the telltale sign of sleeplessness could sit on top of your nose. Acne can flare up when you aren't getting enough sleep. In fact, sleep deprivation is considered one of the three main acne triggers, along with stress and sweating. Studies have borne this out. It's possible that by disrupting your hormones, sleeplessness also unsettles the chemical balance in your skin that wards off pimples."
Lack of sleep may also be related to stress. It's hard to fall asleep when you're stressed. It can make you uncomfortably awake at night. Following our suggested steps to avoid or relieve stress can calm your mind and body. Adults need to have 7 or more hours of sleep at night. Taking proper rest can have a good effect on your body and acne is less likely to flare or show up when you are well-rested.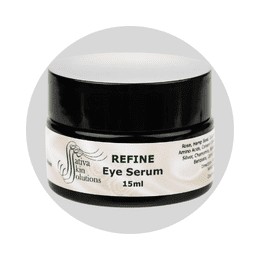 Before, During and After Exercise
Excessive sweating during a workout can cause a buildup of oil, dirt, and bacteria on your skin. This buildup can cause acne or prevent healing of existing acne. Though you definitely need to continue to exercise as it also helps your body, a few reminders can help you avoid acne.
Here's what to do according to the American Academy of Dermatology Association.
Before your workout
Remove your makeup.
Put on clean workout clothes (washed since you last wore them).
Apply oil-free sunscreen before you head outside. If you're going to exercise outdoors during the day, you can help prevent breakouts and other skin issues by protecting your skin from the sun.
To remove your makeup, we suggest using our all-natural Mari-J-Majik Facial Cleanser. This vegan-friendly cleanser will clean your face, removing make-up, sweat and the many other pollutants that land on our faces throughout the day.
There are natural ingredients like shea butter and silk amino acids that have some natural sun-blocking properties for those that don't want to use a sunscreen. Our Sativa Lush Whipped Butter has ultra-rich, moisturising properties and anti-ageing protection for all skin types. It isn't a replacement for sunscreen but if you are looking for a butter to use in these scenarios, this is the one we suggest.
During your workout
Use a clean towel to wipe off sweat.
Avoid sharing protective equipment like helmets or protective pads whenever possible and clean yours regularly. These can be full of acne-causing bacteria and oil, which may cause you to break out.
Wipe off shared equipment before you use it. Shared equipment can also be covered with acne-causing bacteria and oil that you are transferring to your own skin.
After your workout
Consider showering immediately after your workout.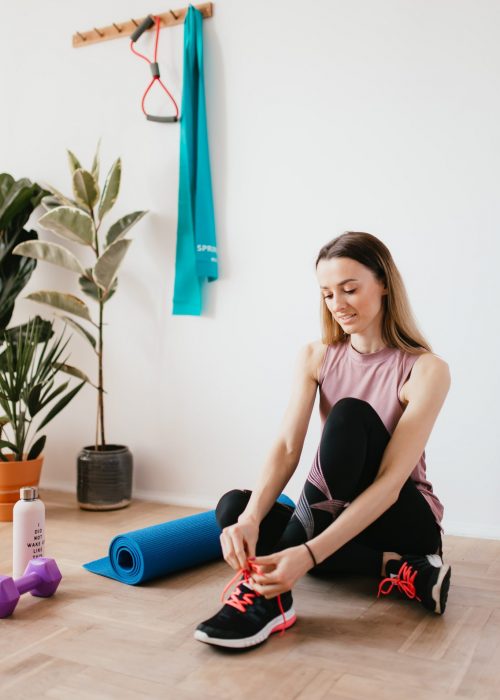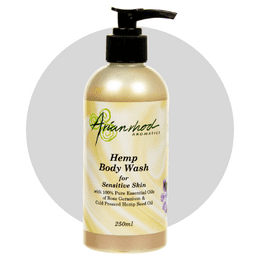 We have carefully formulated our 100% pure and natural hemp soap range with the nourishing, enriching, moisturising oils of cold-pressed Australian Hemp Seed Oil, Olive and Coconut Oils; and Shea Butter. The silky, soothing texture and the gentle lathering action of Arianrhod's soaps on your skin will immediately make you feel like your precious body is in safe hands. For a liquid body wash, try our Hemp Body Wash for Sensitive Skin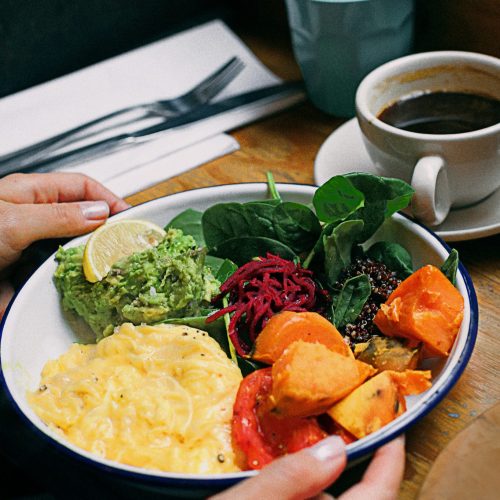 Foods To Avoid And Foods To Look For
Lastly, you may want to look out for what foods you eat frequently that might be a contributor to your acne. Some foods may make it worse, while others help your skin stay healthy.
Some foods like pasta, white rice, white bread, and sugar are considered "high-glycemic" carbohydrates. Excess blood sugar can cause your oil glands to produce more sebum which increases the risks of acne and inflammation.
Eating low-glycemic foods made of complex carbohydrates like whole grains, fruits and vegetables may reduce your risk of developing acne. We recommend eating a balanced diet rich in Vitamin A, E, and Zinc.
According to healthline.com "Several recent studies suggest that following a low-glycemic diet, or one that is low in simple sugars, can prevent and improve acne. Researchers in a 2012 study of Korean patients found that following a low-glycemic diet for 10 weeks can lead to significant improvements in acne."
In summary, when your acne won't go away, it's worth taking the time to reflect on your lifestyle to see if there are things that can be changed that could make a difference for you. The continuous habits of a good lifestyle, be it stress, sleep, exercise or diet, can help your acne to heal faster and potentially prevent future outbreaks.