Skin naturally ages as a person gets older. But did you know that 90% of skin aging issues are directly related to sun damage?
Of course, preventing sun damage is the best thing you can do. The best way to do this is to wear SPF sunscreen.
You can also treat sun damage after it occurs, but you'll need the right skin products.
Continue reading this guide to learn about sun damage, how to avoid it, and how to treat it.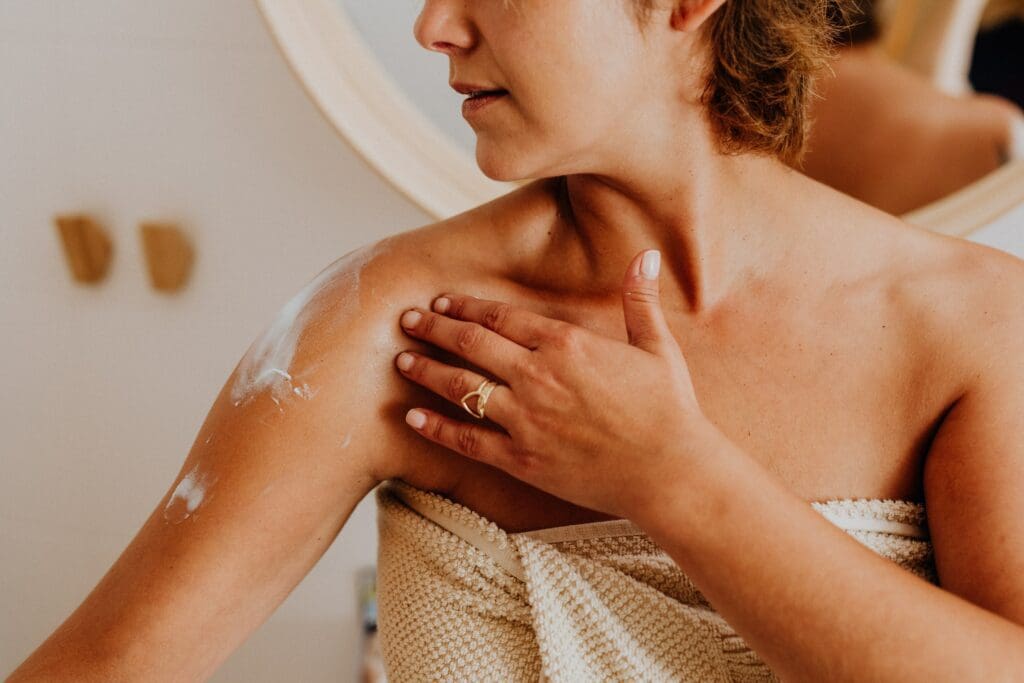 Skin Damage the Sun Causes
Sunshine feels good and even stimulates chemicals in the brain to make you feel good. That's one of the reasons people love being in the sun. The sunlight is warm and comforting. 
The downside is that sunshine contains ultraviolet (UV) rays. These rays damage things, including furniture, car interiors, and skin.
Exposing your skin to UV rays leads to skin damage and sunburns. For example, UV rays lead to premature skin aging. You'll have more wrinkles and lines from these rays.
The sun also causes sunspots on the skin and elasticity issues. Additionally, you can develop skin cancer from too much sun exposure. The sun's rays increase melatonin production in the skin, leading to tanned skin.
Many people want suntans, so they spend time in the sun without using the proper skincare regime for protection. While a suntan might look nice, you can get a tan without exposing yourself to harmful UV rays.
The best method is to wear SPF sunscreen. Sunscreen protects your skin, helping you avoid the common effects the sun causes on the skin. 
What is SPF sunscreen? Most people know they can wear sunscreen to protect against sunburns. While this is true, sunscreen does so much more.
Sunscreen is one of the top summer essentials you should always have around. You should apply it to your skin whenever you're outside.
It's also important to apply it before driving, as sun rays can affect you while you're in your car. In fact, sunscreen use is vital every day if you're exposed to the sun at all.
The primary benefit of sunscreen is skin protection. It does this by reflecting and scattering the UV rays that come in contact with your skin.
Without it, your skin absorbs these rays, leading to premature aging and other risks.  
Sunscreen is a product you spray or rub onto your skin. SPF stands for sun protection factors, and it comes in different levels. Higher numbers provide more coverage.
Using a product with a rating of 50 or above helps block the damaging effects of the sun more so than lower ratings.
For example, an SPF product with a rating of 15 blocks 93% of harmful UV rays. A product with a rating of 50 might block up to 99% of these harmful rays.
But sunscreen only lasts a few hours. For full protection, apply it liberally to all parts of the skin and reapply every few hours. Applying it 15 minutes before going outside is also helpful, as this gives your skin time to absorb it. 
SPF sunscreen protects your skin, but you can take additional steps for more protection. For example, wear sunglasses to protect your eyes. Wearing a sun hat also helps to deflect the sun from directly hitting your face.
You might also sit under an umbrella for part of the day if you are outdoors for many hours.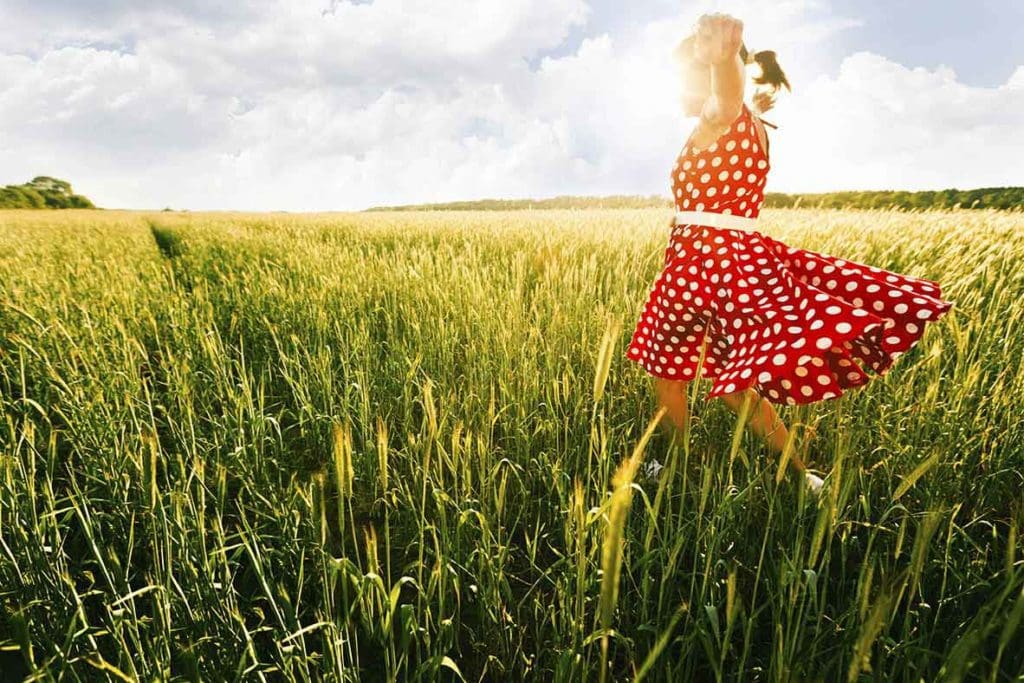 How to Treat Sun-Damaged Skin
Treating sun-damaged skin can help reduce the effects of the sun, and you'll need a few summer essentials for this purpose. Using the proper skincare products makes the skin look nicer and can even repair it.
Here are some of the top products we sell for repairing damage from sunburns and sun exposure: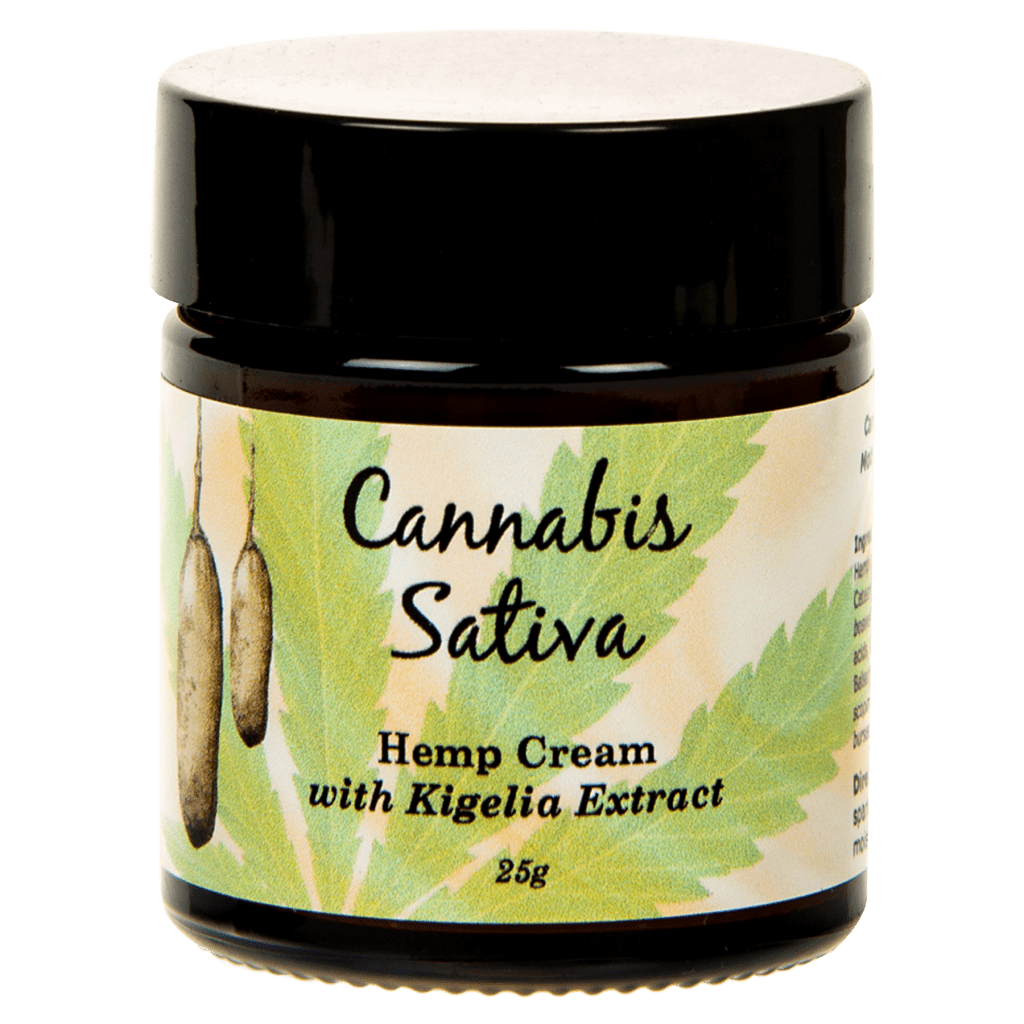 This product is mild enough to use daily but strong enough to repair the skin. It also smells great, as it contains frankincense, myrrh, and hemp essential oils.
Kigelia oil is best known for its healing properties. When applied to the skin, it regenerates new cell growth, helping the skin look and feel younger.
It has antioxidant properties and provides the moisture your skin needs to heal and prevent aging.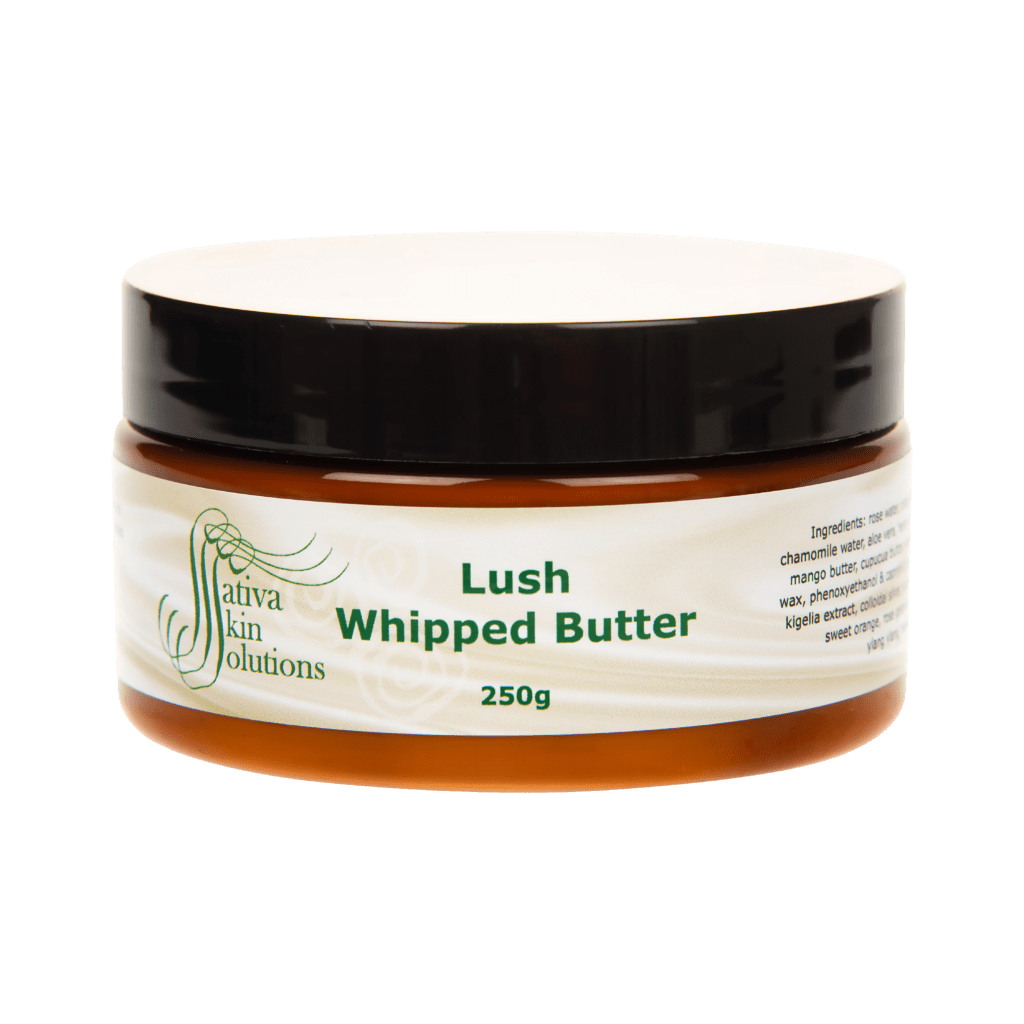 Sativa Lush Whipped Butter contains numerous moisture-rich ingredients, including mango butter and sausage tree extract.
It also contains many essential oils, each providing healing properties. This includes jasmine, chamomile, and sandalwood. As a result, it smells amazing, but the true effect is how it heals sun-damaged skin.
You can apply this butter liberally to your skin daily.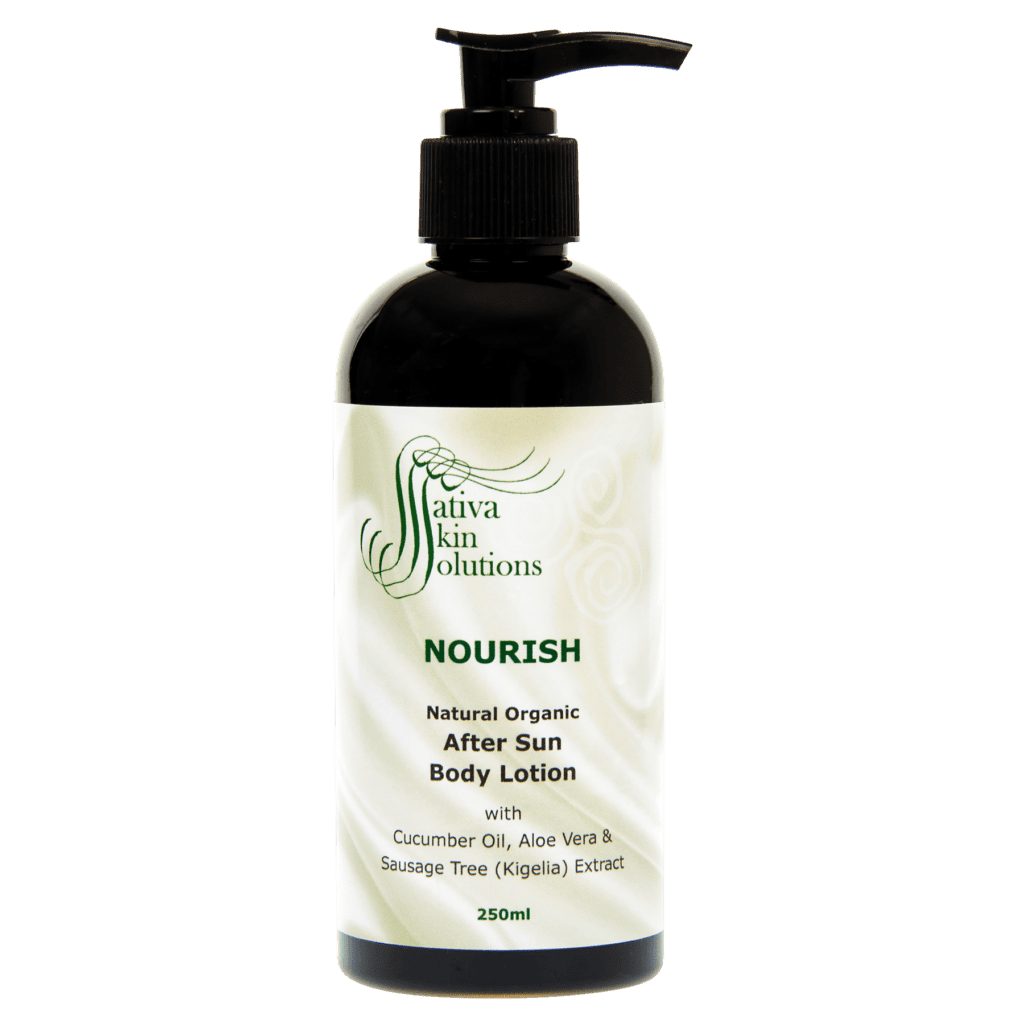 Another great product is the Sativa Nourish After Sun Body Lotion. This lotion is ideal for your skin after experiencing a sunburn. Most people turn to aloe products for the soothing relief they offer.
This product contains aloe and cucumber and provides the soothing feeling you need after a burn. It also moisturizes your skin and counteracts the sun damage your skin experiences. 
Sausage Tree Cream contains high levels of kigelia extract, aloe, and other essential oils. It's light but effective at treating damage the sun causes to the skin.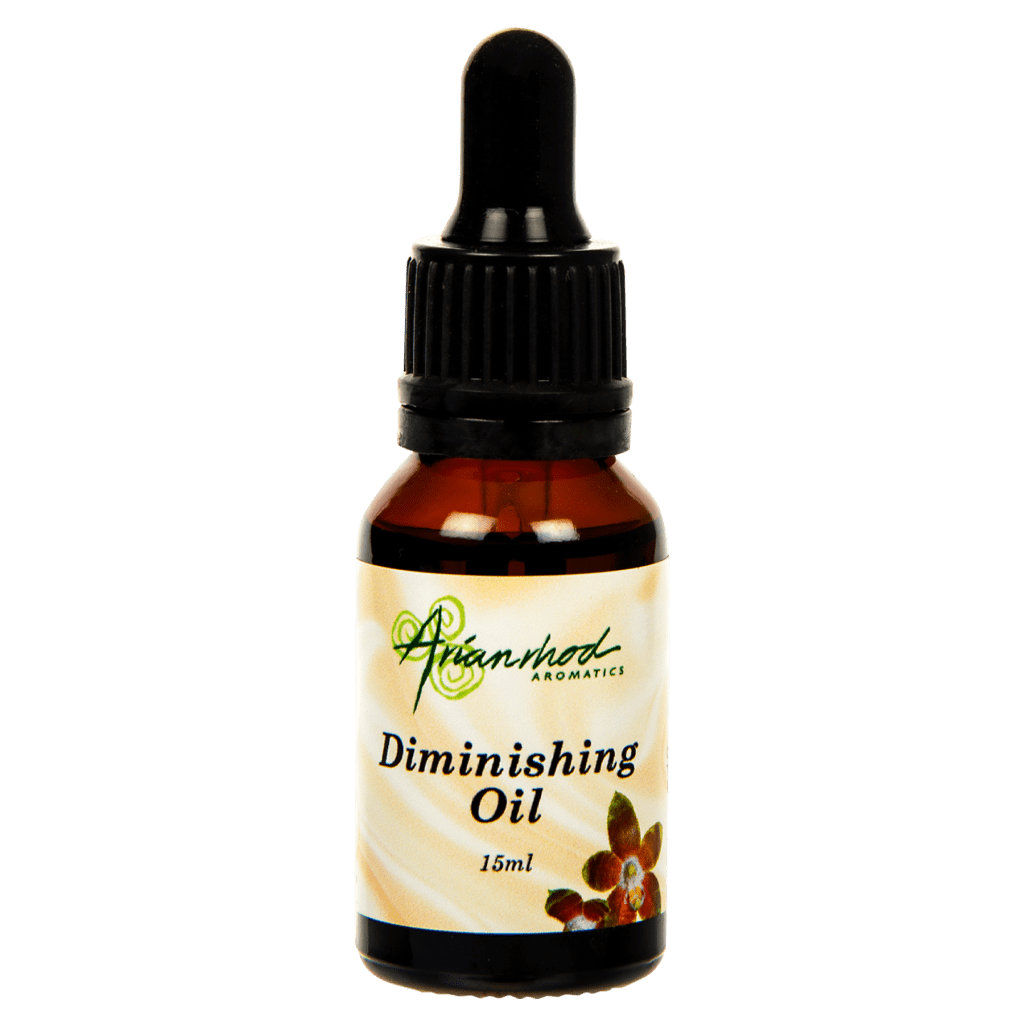 One additional product to try is our scar diminishing oil, which is also quite effective at healing sun damaged skin.
Our Scar Diminishing Oil contains tamanu oil, which has anti-inflammatory and anti-bacterial properties. These two properties are what damaged skin needs for the healing process. 
Shop for the Best Products
Using SPF sunscreen is the best defense for your skin against the harmful effects of the sun. Unfortunately, you might already have skin damage. You can treat it with the right products, so check out our products.
Check out Arianrhod Aromatics to see our products, or contact us if you have questions.