Winter is often associated with the "most wonderful time of the year". It gets cool outside and we just might get cosy with heating or even a fire, however, it brings with it some less than wonderful consequences for your skin, especially if you don't have your winter skincare routine ready. 
The dry air and cold winds, in combination with the use of indoor heating, have the potential to leave your skin stripped of the natural oils that make it healthy and radiant. 
Winter is also notorious for introducing a host of other skin woes including sensitivity, irritation, and its associated redness. 
Bearing all of this in mind, you need to be vigilant so that you can survive the harsh weather conditions and come out on the other side with beautiful, glowing skin intact. 
If this sounds impossible, fear not, here are 6 tips you can use to craft the perfect winter skincare routine for your dry skin.
Not sure if you have dry skin? Take our skin quiz!
The importance of staying hydrated as part of your winter skincare routine cannot be overstressed! So much so that we've talked about it here, here, and here as well.
Adequate hydration is needed for the regeneration of skin cells, but in winter, we often forget to drink water as much as we do in warmer months.
Hitting a target of eight (8) to ten (10) cups of water every day will keep your body and skin in optimal condition.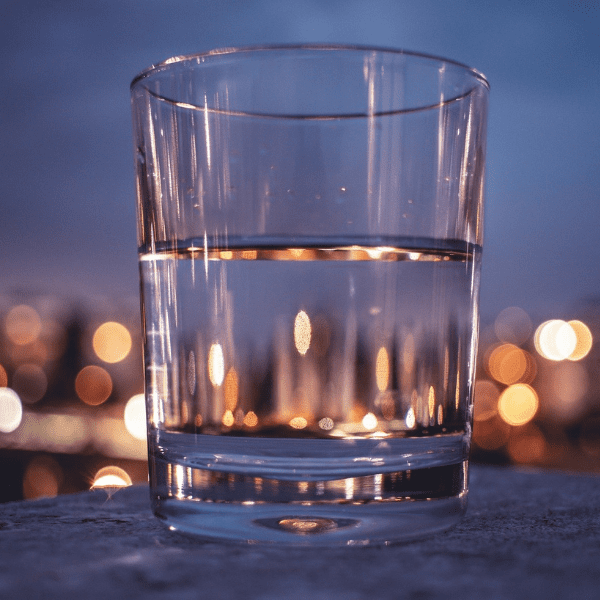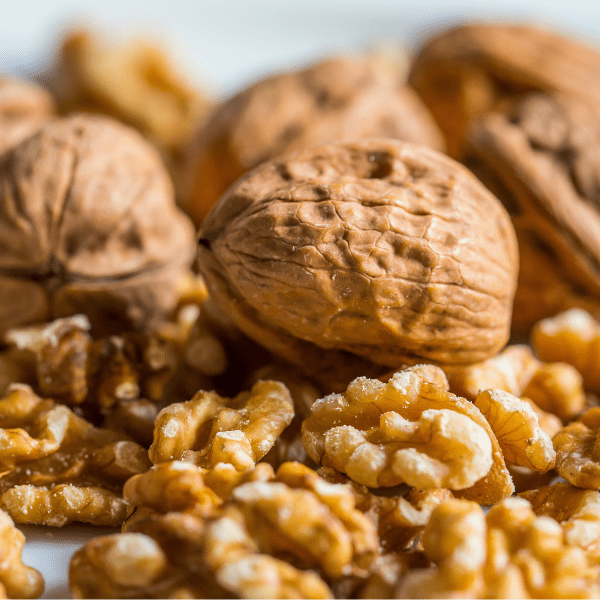 A direct correlation has been found between gut and skin health. 
A diet that is rich in fats such as avocados, olive oil, and walnuts can help to kick dry skin to the curb where it belongs and help you to wake up with glowing skin as part of your skincare routine this winter. 
Additionally, you should avoid coffee and alcohol because these are diuretics and will cause your body to lose water, which is the exact opposite of what you want to be doing during winter.
3. AVOID RIDICULOUSLY HOT (AND LONG) SHOWERS
Trust me, I understand. After facing the cold winter air, nothing sounds better than luxuriating in a piping hot bath or shower. However, hot water does much more harm than good by causing increased evaporation of the natural hydration and moisture of your skin. 
It is advisable as part of your winter routine that you keep showers to no longer than ten (10) minutes (with lukewarm water) to prevent excessively drying your skin. 
You can make your shower more moisturizing by avoiding soaps and gels that are drying and substituting them with more natural ones that will help to protect and add to the skin's moisture. 
A product that fits this description well is the Arianrhod Satin Skin Hand & Body Wash with Lemon Myrtle. 
This is the perfect answer to a hand and body wash for dry skin because of its amazing combination of mild, natural Hemp Castille liquid soap and the aroma and antiseptic properties of Lemon Myrtle. 
Skip those harsh chemicals and drying detergents and try this body wash that will leave your skin clean, fresh, and most importantly, hydrated! 
If Lemon Myrtle isn't your scent of choice or you have skin conditions, try our Hemp Body Wash that is specially formulated for those who have sensitive skin or suffer from skin conditions such as eczema and dermatitis that experience terrible flare-ups and skin irritation during winter. 
4. USE A THICKER MOISTURISER AND MOISTURISE MULTIPLE TIMES PER DAY
After you have showered your next step is to use a moisturiser on your damp skin to lock in the hydration. 
A thick hydrating moisturiser is best for dry skin during winter because it will seal the moisturising ingredients into dry skin and it will adhere for a longer time, facilitating more time for healing and repair. 
Body butter naturally has a thicker consistency than most moisturisers and lotions and they are usually chock full of moisturizing and nourishing ingredients like natural oils, that make them well-suited for this purpose. 
The Arianrhod Mango & Coconut Body Butter is perfect for this.  
Rich in saturated fats and antioxidants, our body butter is especially beneficial for dry skin, a common problem during winter, and it is so safe that it is even edible! 
The fats are easily absorbed so that they remain on the body for hours nourishing it, all without leaving any annoying residue. 
This all-natural body butter is formulated with shea butter, blended with essential fatty acids, phytosterols, and vitamins A and D from rice bran oil, cocoa butter and mango butter. It's a veritable superfood for your skin! 
Not only does it have a fantastic aroma because of the mango butter, but it is rich in oleic acid which has been recognized as being a powerful aid in repairing skin damage and improving the elasticity of the skin. 
Using good quality body butter in the morning and before bed will do wonders for your skin.
For more information on the difference between moisturising lotions and body, check out our article called "Body Lotion or Body Butter – Which one is right for you?"
5. AVOID WASHING YOUR FACE TOO FREQUENTLY
Some recommend washing the face only once: at night. Crazy right? 
This is because most facial cleansers contain harsh ingredients that will dehydrate your skin. 
To prevent this from happening, wash your face less often and choose a gentle cleanser like the Arianrhod Sativa Revive Foaming Face Wash for all skin types. 
Made with cold-pressed hemp seed oil, kigelia extract, and silk amino acids, this product has been specially formulated to be nutrient-rich, deeply penetrating, non-greasy and to help in moisture retention and the healing of the skin.
Another way to ensure that your face remains adequately hydrated is to add moisture by using a specialised facial moisturiser. 
Ideally, you want your skin to be properly hydrated but not feel greasy. 
Arianrhod Aromatics Sativa Restore could be what you need. 
Not only does it have an exotic scent because of the essential oils present (frankincense, rose, and sandalwood) but it is suitable for most skin types. 
The base of Australian hemp seed oil and the presence of cold-pressed oils including argan oil, and rosehip oil is also ideal for combatting the effects of adverse weather conditions (winter anyone??).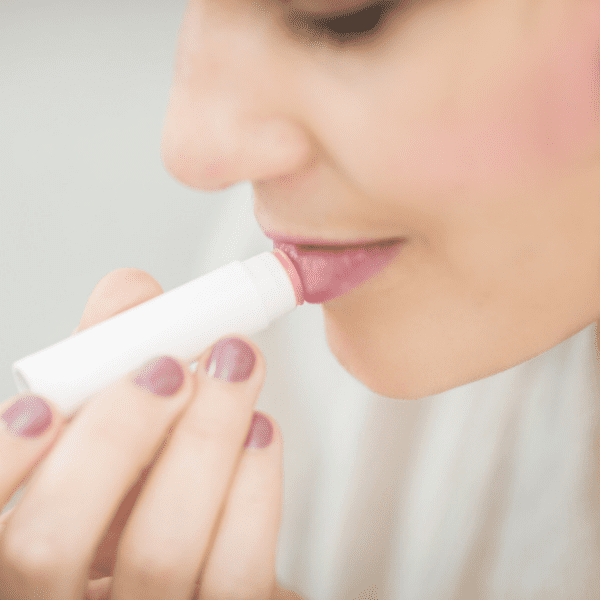 Do not forget your lips! 
The thin skin of your lips is especially susceptible to damage from the harsh winter elements. 
Keep them hydrated and protected, soft and smooth by wearing the Arianrhod Manuka Lip Balm that is packed with skin-loving ingredients (including jojoba, calendula, and Manuka). 
If you prefer a vegan option, the Arianrhod Aromatics Vegan Hemp Lip Balm is an excellent option to protect and hydrate your lips this winter.
Apply it in the morning and reapply it throughout the day as part of your winter skincare routine.
Putting together the perfect winter skincare routine for dry skin