Does the thought of dry air, whether it's hot or cold make your skin dry out? Do you suffer from scaly, painful skin when cold winds are blowing and the heating or cooling is running frequently? Unsure whether to choose a moisturising lotion or body butter to help your skin through the Winter? Winter has begun here in Australia, and it's already started to dry out hands and feet all over the country. So, before your skin gets any more painful, let's get into the differences between moisturisers/lotions and body butter so you can make the best choice for your skin.
While moisturising lotions have been around in some form for thousands of years, body butters are a comparatively new product that has seen an increase in popularity over the past decade. Body moisturisers and butters both play a significant role in nourishing and protecting our skin. Which one is the right choice for cold and/or dry moments though? 
First, let's take a look at the key ingredients composing these two different types of moisturising products.
Body Moisturising Lotions
Lotions have an overall lighter feel. This product is probably more familiar to most people and is more commercialised in stores. Hand creams can generally be considered a lotion as well, though they may have a slightly heavier or thicker feel than a lotion.
Moisturising lotions are usually a combination of water and different concentrated oils that help your body to absorb the lotion when applied to your skin. Often, it will include amino acid and an emulsifier. Aloe vera is also a popular additive for its skin-healing properties, especially in after-sun lotions. Many manufacturers also add fragrance and some colouring to reach the finished product. At Arianrhod Aromatics, we only use 100% essential oils and completely natural ingredients in our moisturisers.
Typical lotion ingredients
Water
Water is one of the most essential ingredients for any hand or body lotion, and for your body – your body is made up of 60% water, after all! Typically this is in the form of straight water or a floral hydrosol; in other words, a blend like rose water or aloe vera. We use water infused with clear quartz, rose quartz & amethyst. Read more about the benefits here.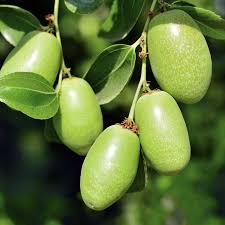 Cold Pressed Oils
Oil is another crucial ingredient in lotion making. Some lotions will use liquid oils while others will use solid oils or butter. Some of the most popular choices are jojoba, avocado, coconut, shea, and olive oils. At Arianrhod Aromatics, we use cold-pressed liquid carrier oils as the base oil in our range of lotions and butters in our range of moisturising hand creams.
Fragrance
Many moisturisers will have a fragrance, and often this will come from artificial sources, particularly in cheaper products. The Arianrhod Aromatics range of moisturising lotions is blended with 100% pure essential oils to provide their aromatic qualities as well as added moisturising and rejuvenating properties.
Amino Acid
Amino acids play many important roles in your body and are often called protein building blocks1. Many moisturising lotions and creams will include some kind of amino acid. At Arianrhod Aromatics, we use silk amino acid as it has excellent moisture preservation properties and is known to naturally break down the build-up of melanin. Not such a big deal in winter, but breaking down melanin goes a long way in counteracting damage done by the sun's rays. Not many companies use silk amino acids, and you will need to look at higher-end products to find it, like our Sativa collection.
Emulsifiers
Emulsifiers help combine water and oil to make a smooth texture. We only use plant-based raw materials rather than the petrochemicals that are often found in products by other manufacturers.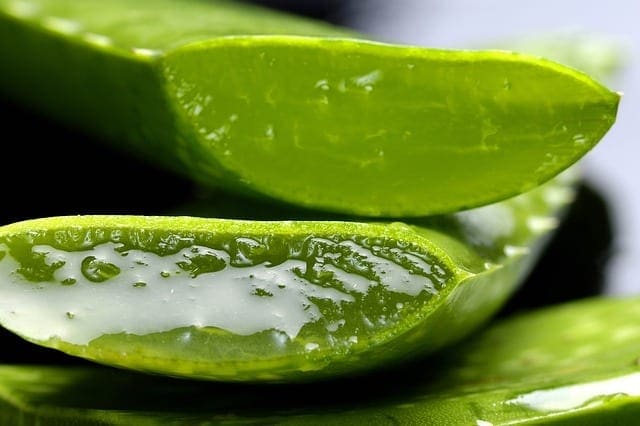 Aloe vera
Aloe vera is a popular additive to many lotion recipes because of its soothing, healing properties. This is an especially popular choice in lotions for sensitive or sunburned skin, and in winter, it is especially helpful for wind-chapped skin. You will find it in our Sativa lotions!
Our popular moisturising lotions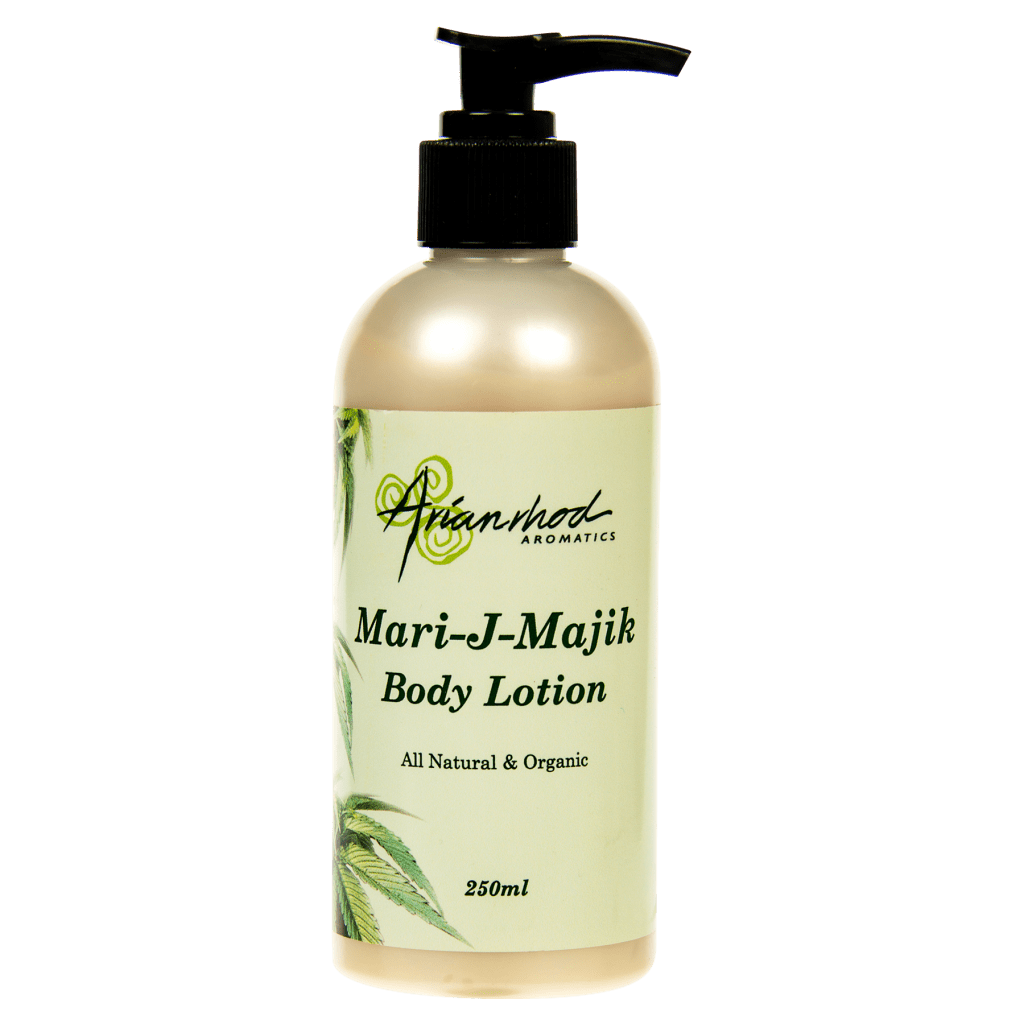 Mari-J-Majik Body Lotion
Size: 250ml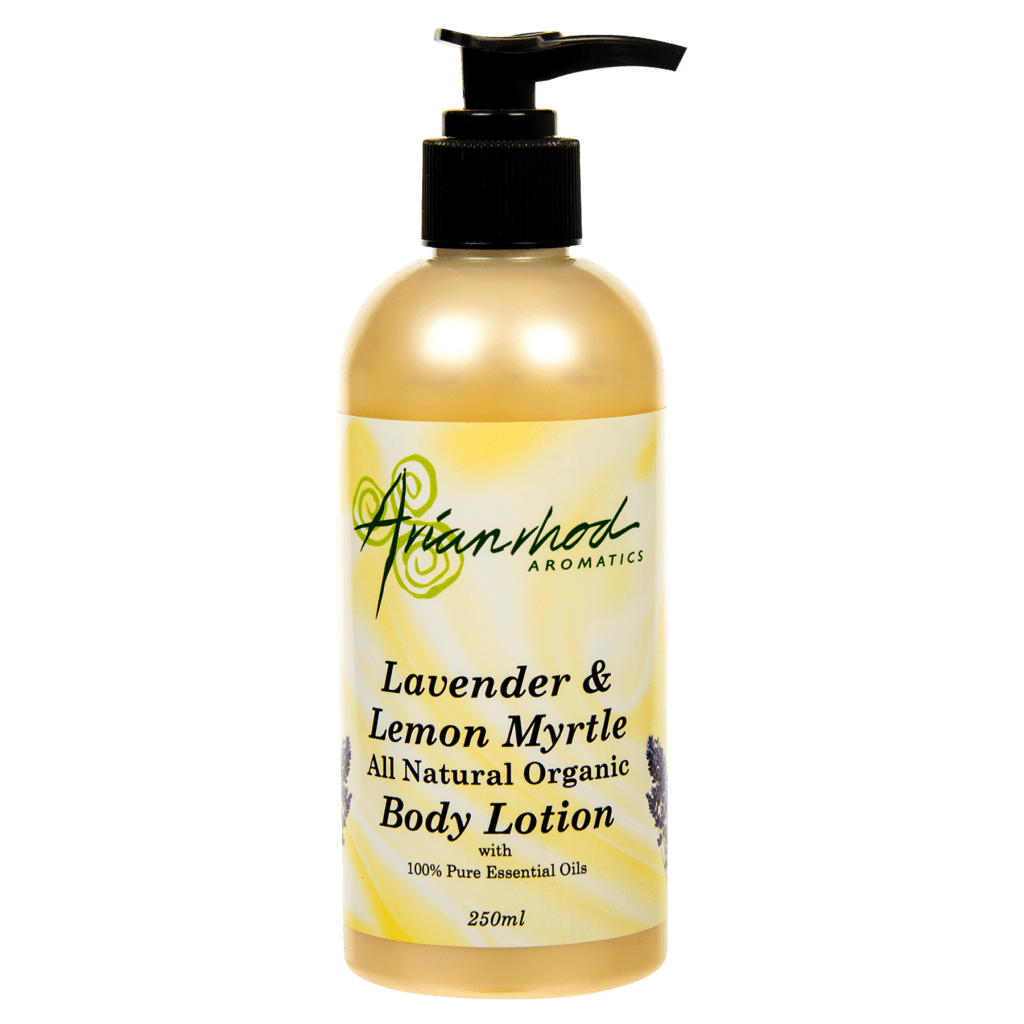 Lavender & Lemon Myrtle Body Lotion
Size: 250ml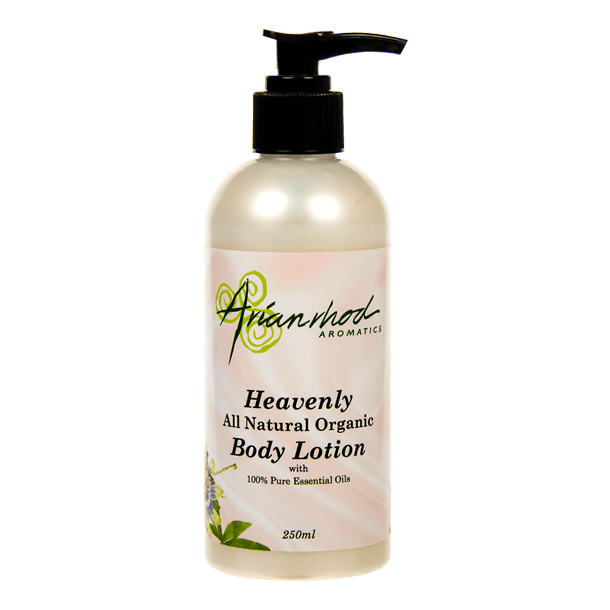 Heavenly Body Lotion
Size: 250ml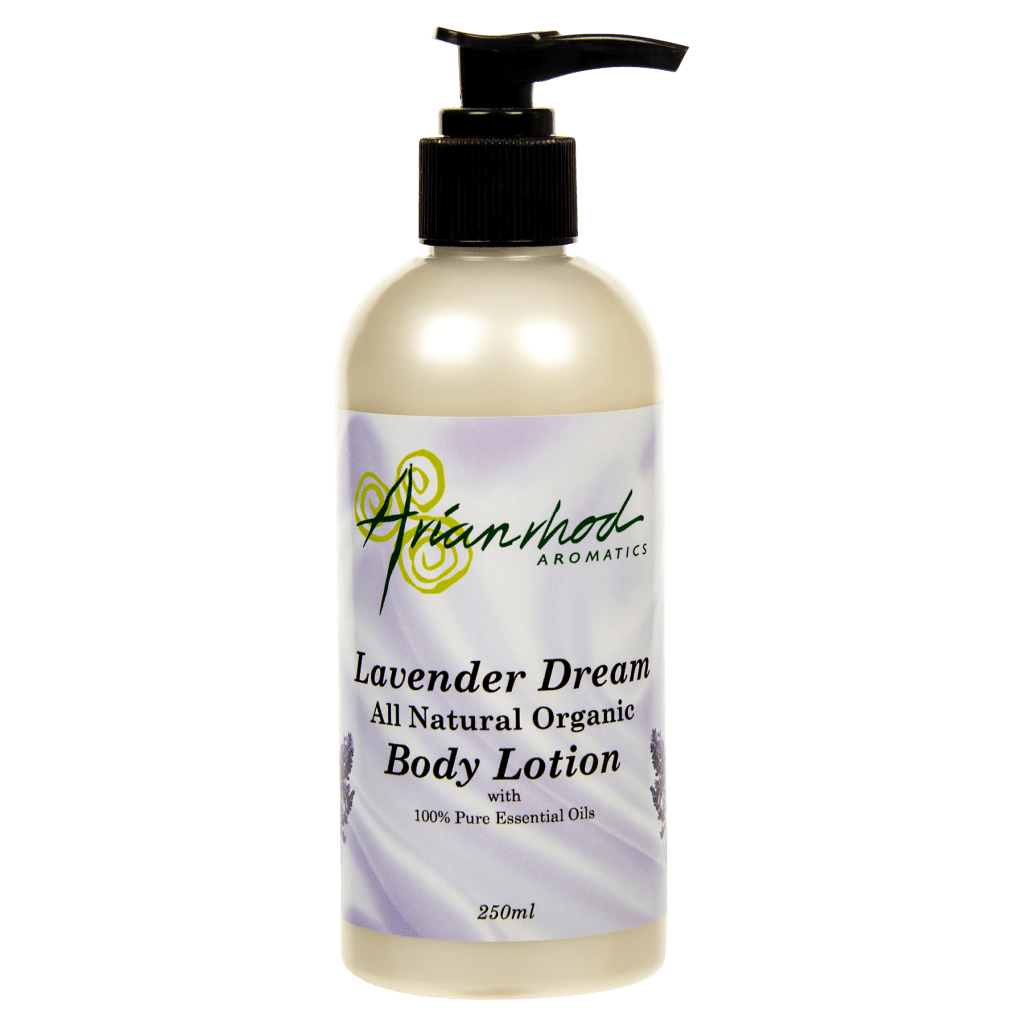 Lavender Dream Body Lotion
Size: 250ml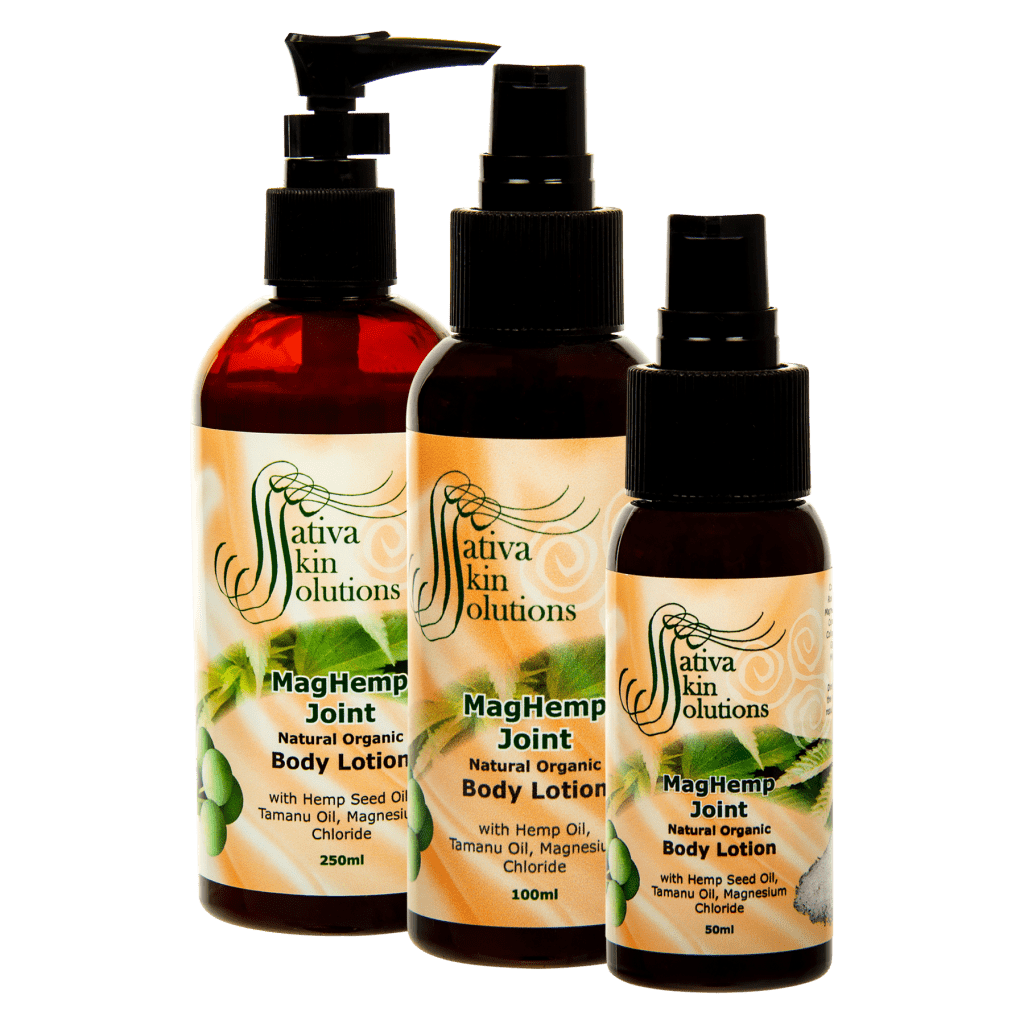 MagHemp Joint Relief Lotion
Body Butters
You will typically feel that body butter has a thicker texture than lotions, even thicker than hand creams, and it often doesn't absorb into your skin as easily as a lotion or cream, leaving an oily residue on your skin. Iamme didn't want that to be the experience for our customers though so she came up with our unique butter and rice bran oil blend that soaks into the skin without any residue.
Body butters are dedicated entirely to preventing skin dryness. If you are prone to chap, dry or broken skin, body butter can help relieve itchiness and dryness more effectively than lotions. 
At Arianrhod Aromatics, we are dedicated to providing our customers with only the highest quality organic products. As such, one of our best-selling moisturising products is body butter.
Typical body butter ingredients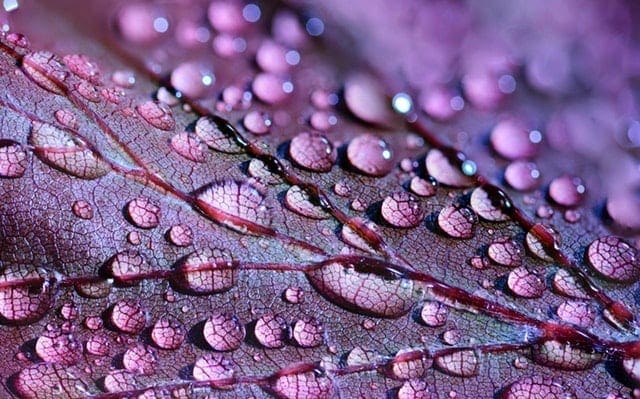 Water
Water, just like in lotions, is one of the key ingredients in body butters, and just like our lotions, we use water infused with clear quartz, rose quartz & amethyst in our body butter as well.
Butter or solid oil
Like moisturisers and creams, body butters make use of oil as it is vital to providing moisture to your skin and helping to protect your skin from dryness. While this is similar to a moisturising lotion, this is also one of the biggest differences. Body butters typically rely on solid oils, also known as 'butter'. Since the oil is solid and there is a higher ratio of oil to water, it causes the additional thickness of body butters that creates the butter-like consistency they take their name from.
At Arianrhod Aromatics, our body butter is hand-crafted using shea butter, mango butter and cocoa butter as the base combined with rice bran oil to make our unique butter blend that doesn't leave an oily residue on your skin.
As a bonus, rice bran oil is also a powerful skin protectant, rich in gamma-oryzanol, which helps to protect and replenish your skin tissue. 
Fragrance
Butters have their own mild scent, but you will find that most manufacturers add fragrance as well.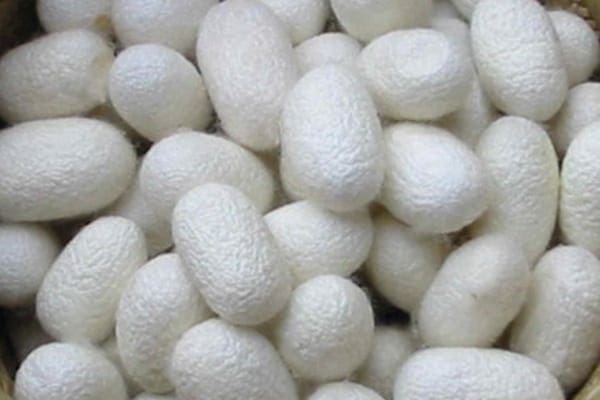 Amino Acid
Not all butters include amino acids. Due to the lower percentage of water and more expensive ingredients found in butters, amino acids are often only added to premium body butters. At Arianrhod Aromatics, we only add silk amino acid to our Sativa Lush Whipped Butter.
Emulsifiers
Emulsifiers help combine everything into a smooth, spreadable texture that you can apply to your skin. Like our moisturisers, we only use plant-based raw materials in our body butters and never use petrochemicals.
Our popular body butters
Arianrhod Aromatics body butter is made from food grade ingredients and nothing nasty, so you could eat it if you wanted to. Our unique blend and quality ingredients combine for a long-lasting effect that will keep your skin moist throughout the day, even in the varied indoor and outdoor conditions of the Australian winter.
High in phytosterols, all our body butters are packed full of incredible moisture and anti-oxidants to help relieve itchy 'alligator' skin. Iamme chose ingredients the skin readily recognises, absorbs and uses to add much-needed moisture to your skin and repair damage that has already been done while improving elasticity.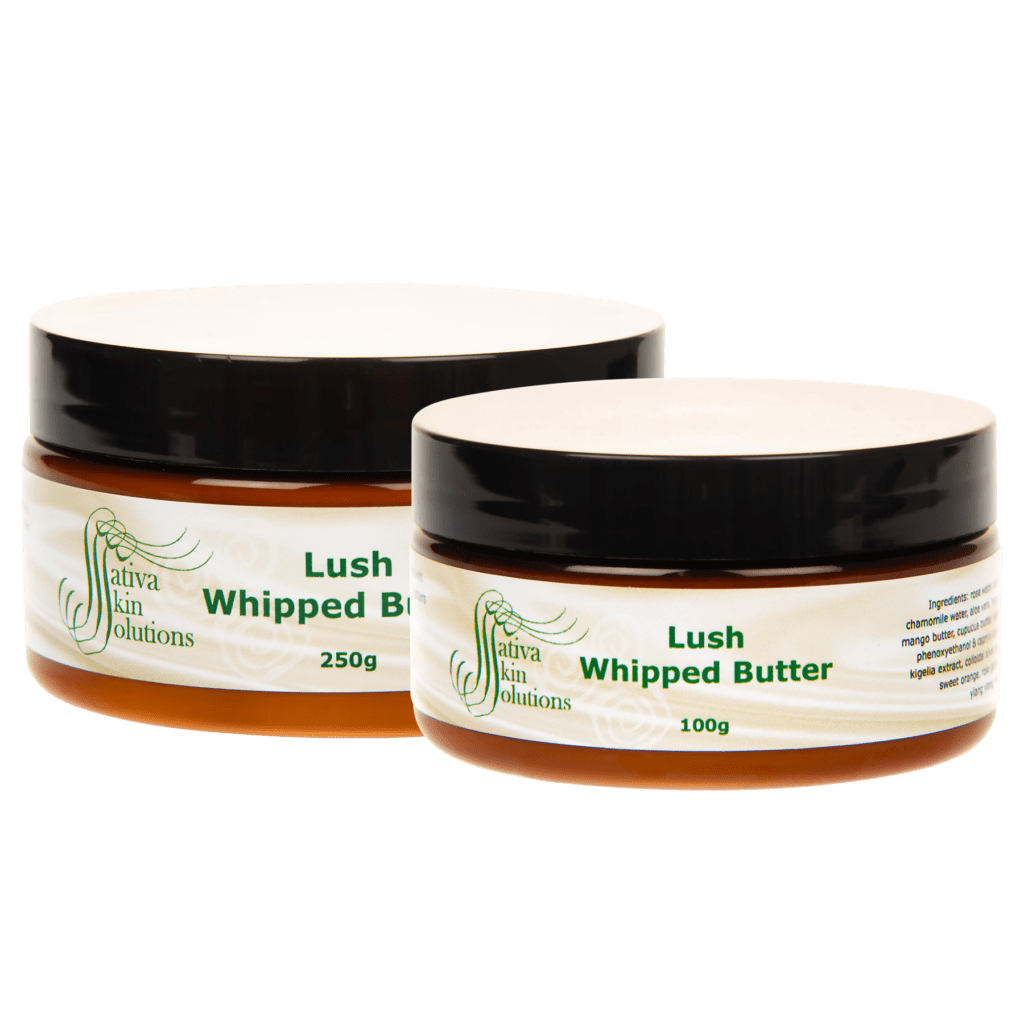 Sativa Lush Whipped Butter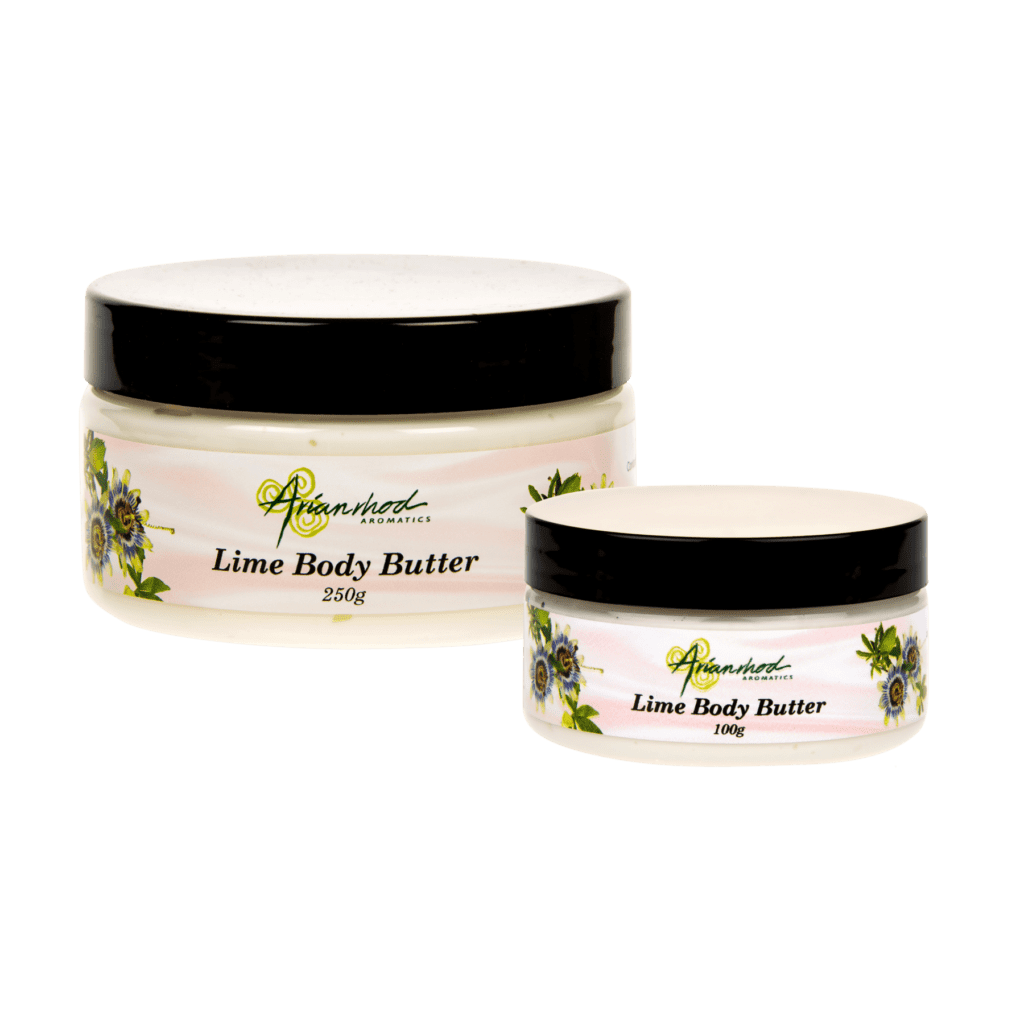 Lime Body Butter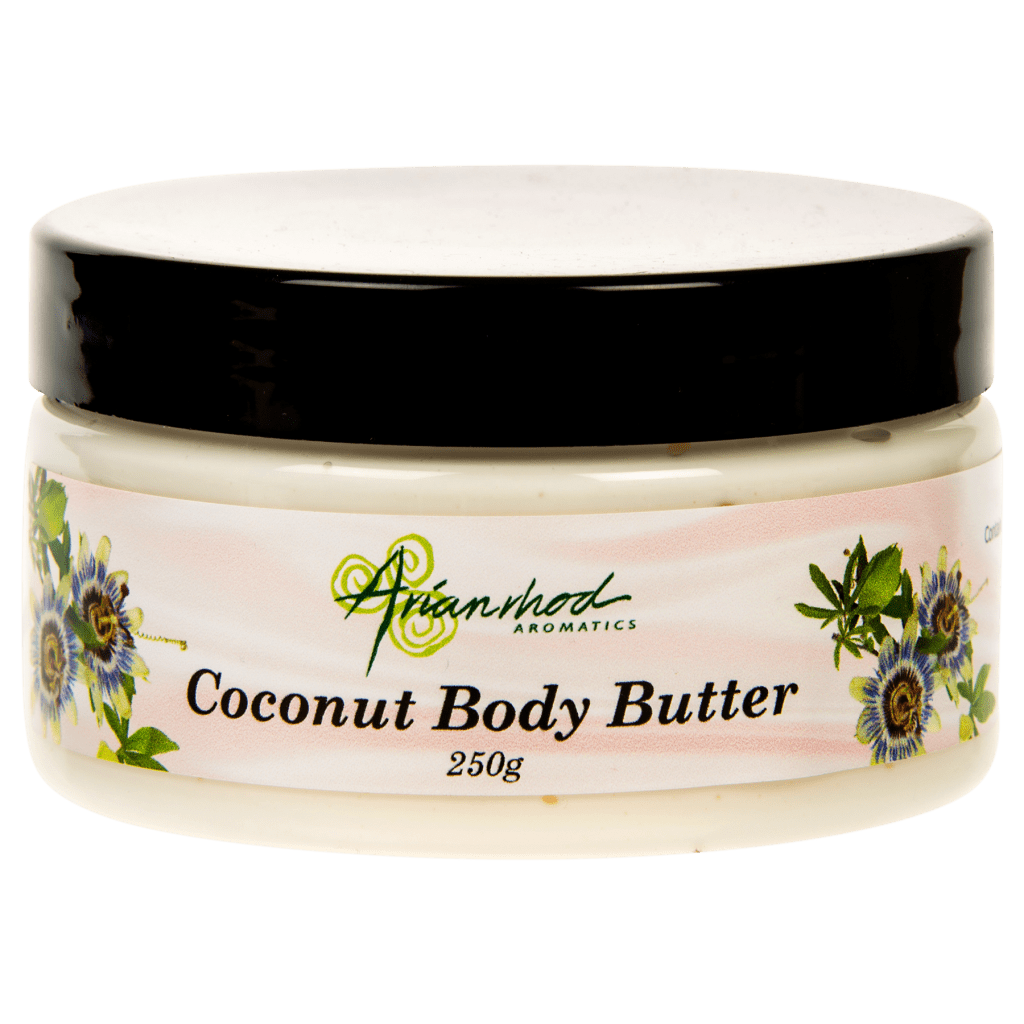 Body Butter Coconut 250g
Our premium body butter, Sativa Lush Whipped Butter also incorporates silk amino acids and kigelia (sausage tree) extract. The unique blend of ingredients in this butter makes it a compelling choice with recent studies 2,3 proving kigelia is anti-fungal, anti-bacterial, analgesic, anti-inflammatory, and can even halt the spread of human melanoma cells.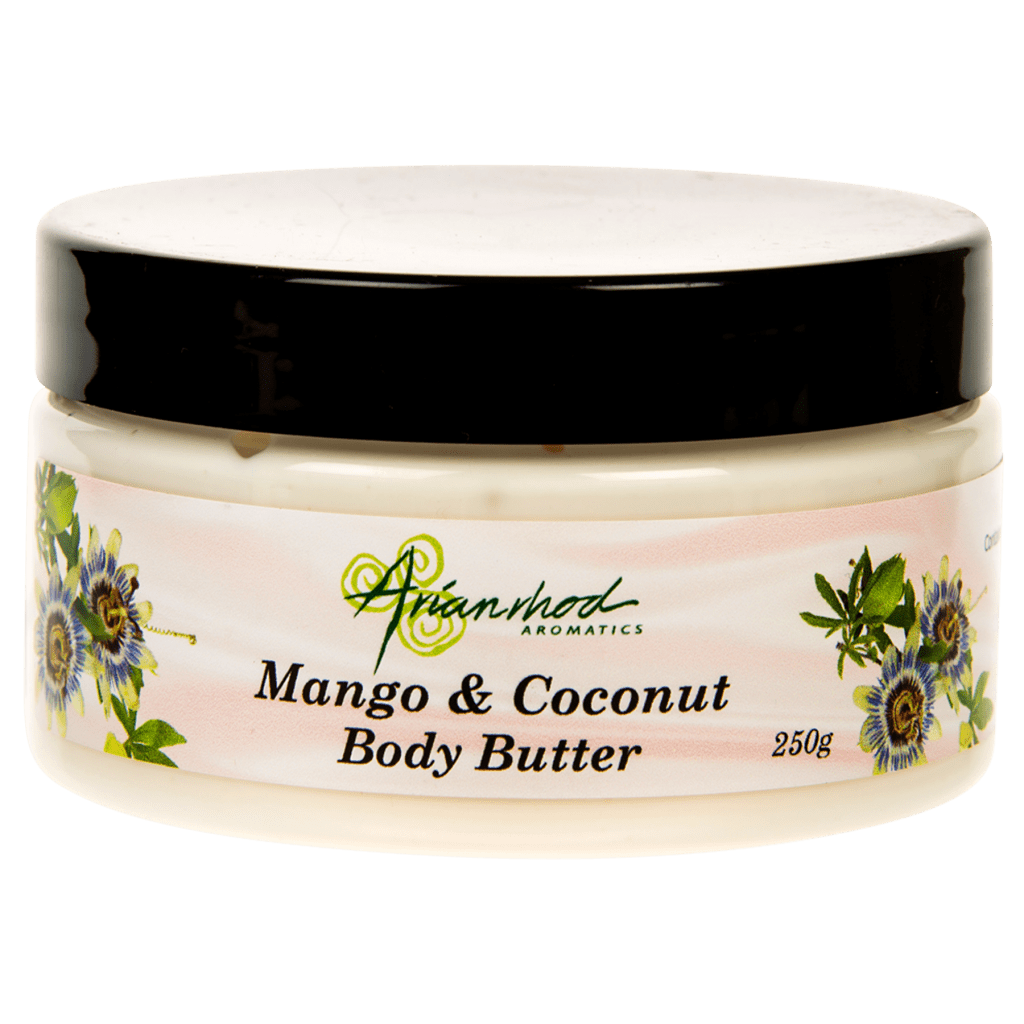 Body Butter Mango & Coconut 250g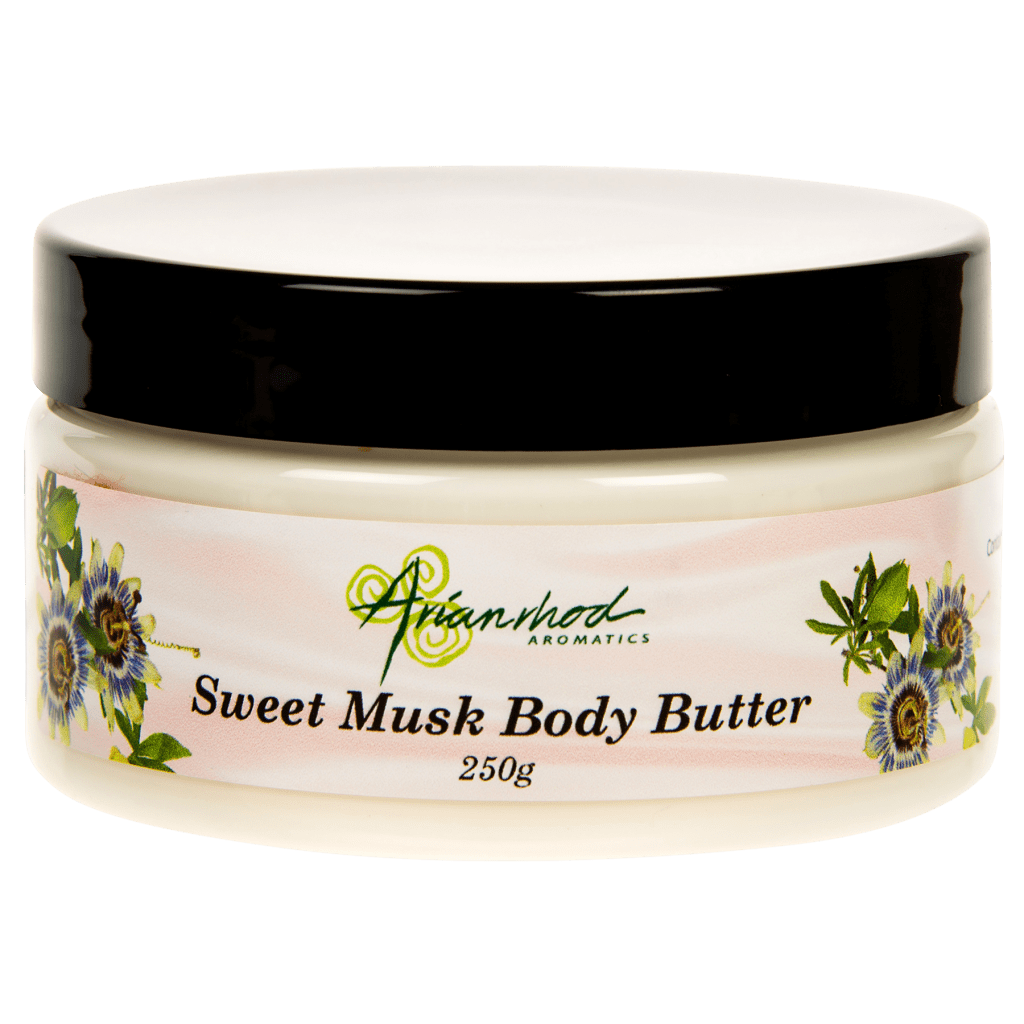 Body Butter Sweet Musk 250g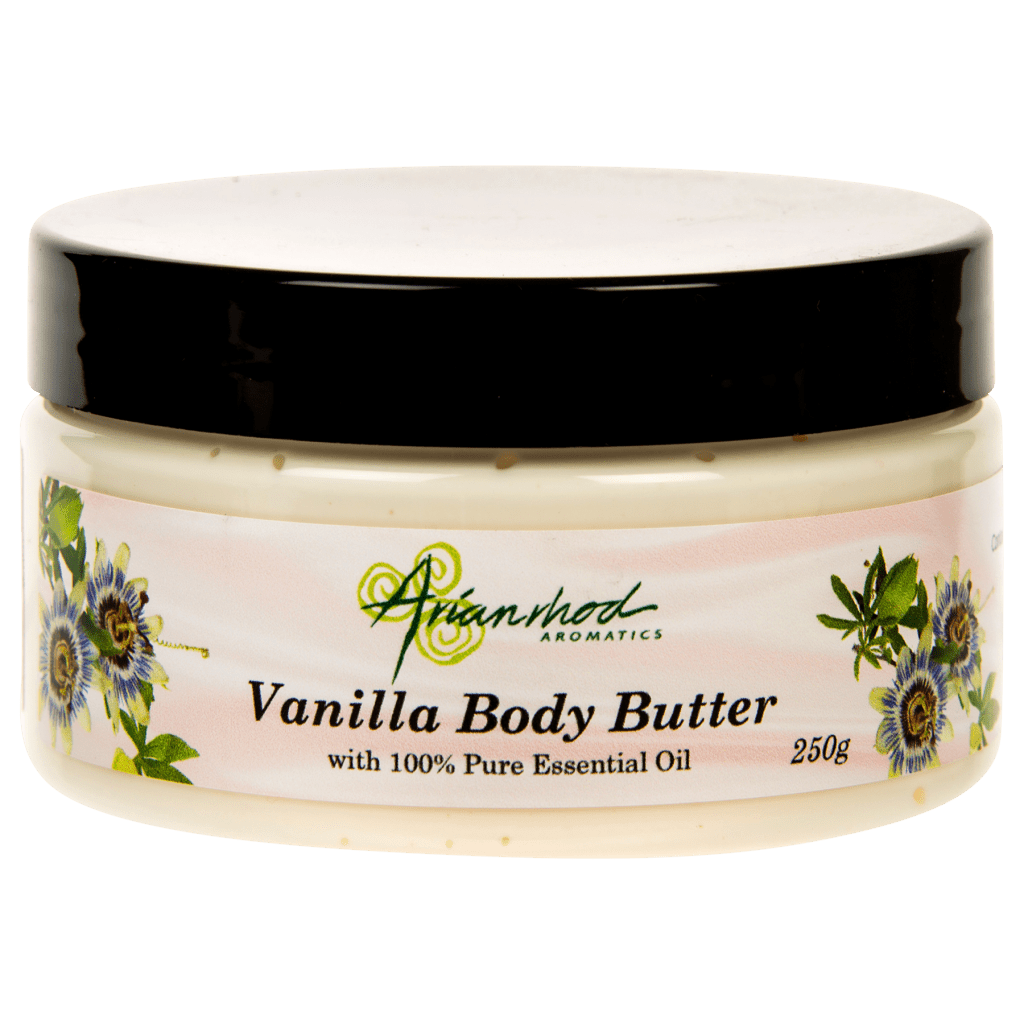 Body Butter Vanilla 250g
The verdict?
Lotions are typically better suited for less sensitive skin and to use within your usual daily office work routine. For winter and dry, windy weather, it is a good idea to use a quality, organic body butter to help protect you from skin dryness, itchiness and irritation. As you are likely to be inside more during the winter season, exposed to heating sources that tend to try the air out, applying body butter to your skin as part of your morning routine will help keep your skin nourished all day long at cold and dry times of the year! 
Shop our full range of body lotions, body creams and body butters.
Find this article helpful? Pin it for later!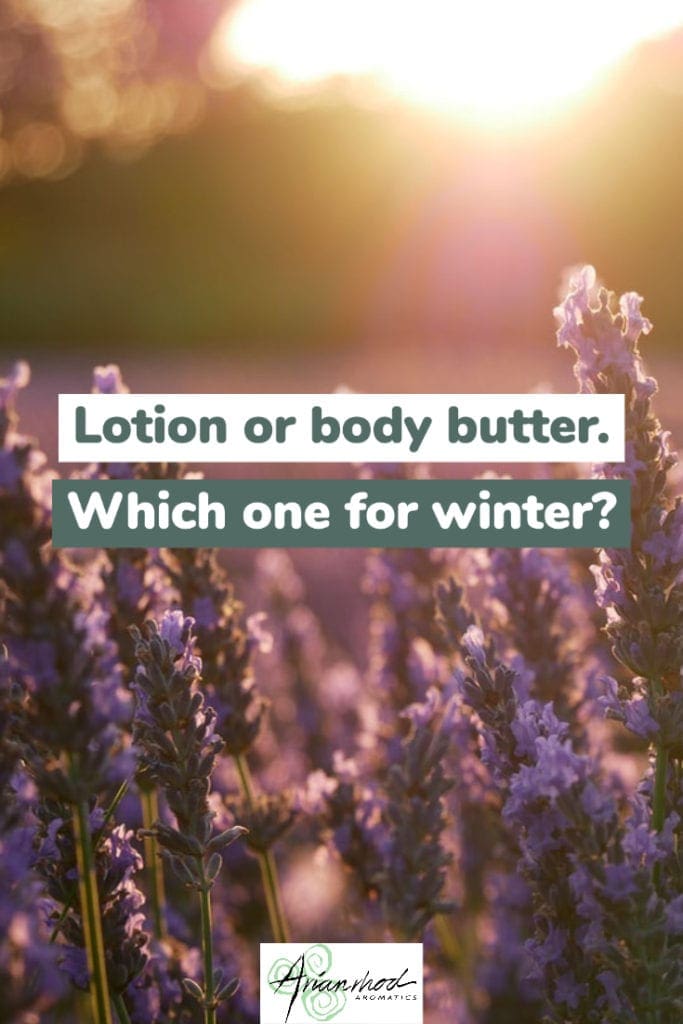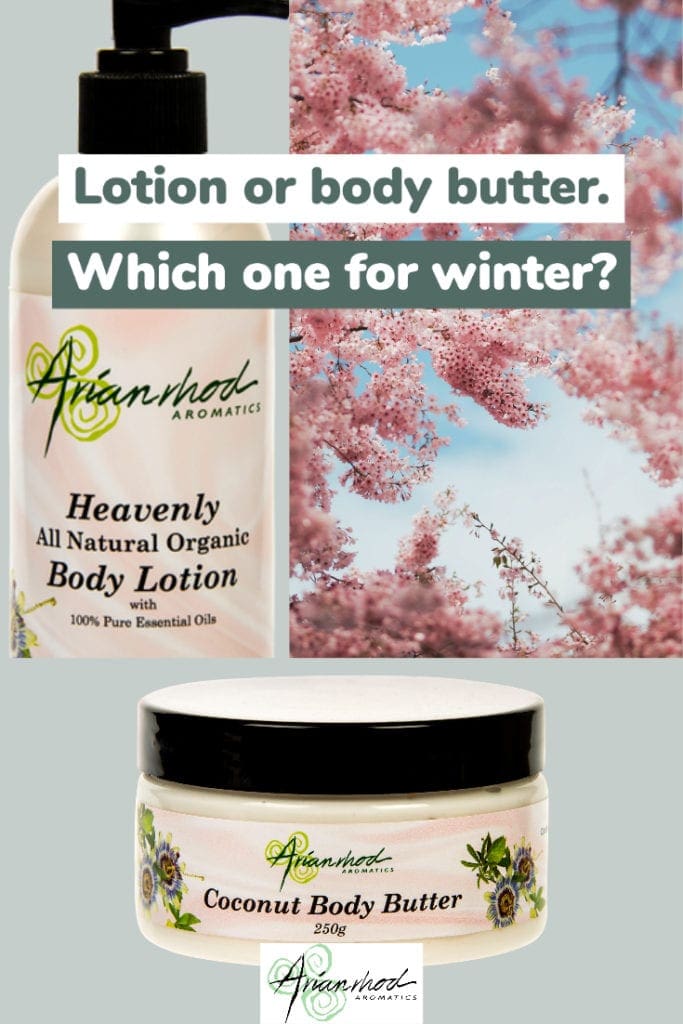 References