How are your hands?
With all that is going on in the world at the moment, we are all being more cautious with our hygiene. Hand sanitiser is getting used more frequently than ever. The problem is, alcohol-based hand sanitiser has a side effect when used extensively:
Dry, flaky, itchy, cracked skin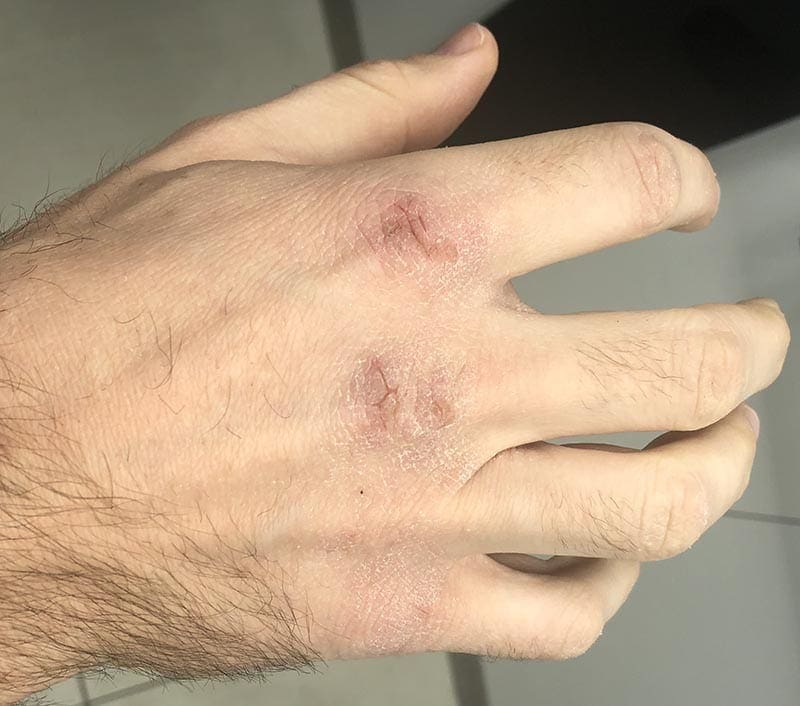 Our web designer, Matt, sent us the photo above of his hand after using an alcohol-based hand sanitiser regularly for the last few weeks. Ouch!
But what's the solution?
We have to be cautious with our hygiene, but frequent use of alcohol-based hand sanitiser dries out the skin. Taking the time to wash our hands with warm water and a soap that not only cleans your hands but moisturises them at the same time can help counteract that dryness. Our hemp soaps contain hemp seed oil, olive oil and shea butter, three key ingredients that hydrate the skin and help to prevent dry, flaky skin.
So, make sure that you use warm water and a moisturising soap whenever you wash your hands. Try to keep hand sanitisers for use while you are out and use your moisturising soap to keep your hands clean while you are at home. If you prefer liquid soap to hard soap, try our Hemp Body Wash for sensitive skin or one of our liquid hand and body soaps as an alternative.
What else can you do?
Make sure to use a good quality moisturiser on your hands regularly. Men, this is especially true for you. I know, most men don't even think about using a moisturiser, but using one on your hands will help prevent dryness caused by hand sanitiser.
If your hands are already cracking, like Matt's, make sure to use a moisturiser that is designed to help your skin repair itself while being gentle on exposed areas. Our Sativa Repair cream is designed for hands and feet that are cracking and painful. The Kigelia and Tamanu ingredients help your skin to recover while also providing you with an extra line of defence due to their antibacterial, antifungal and antiviral properties.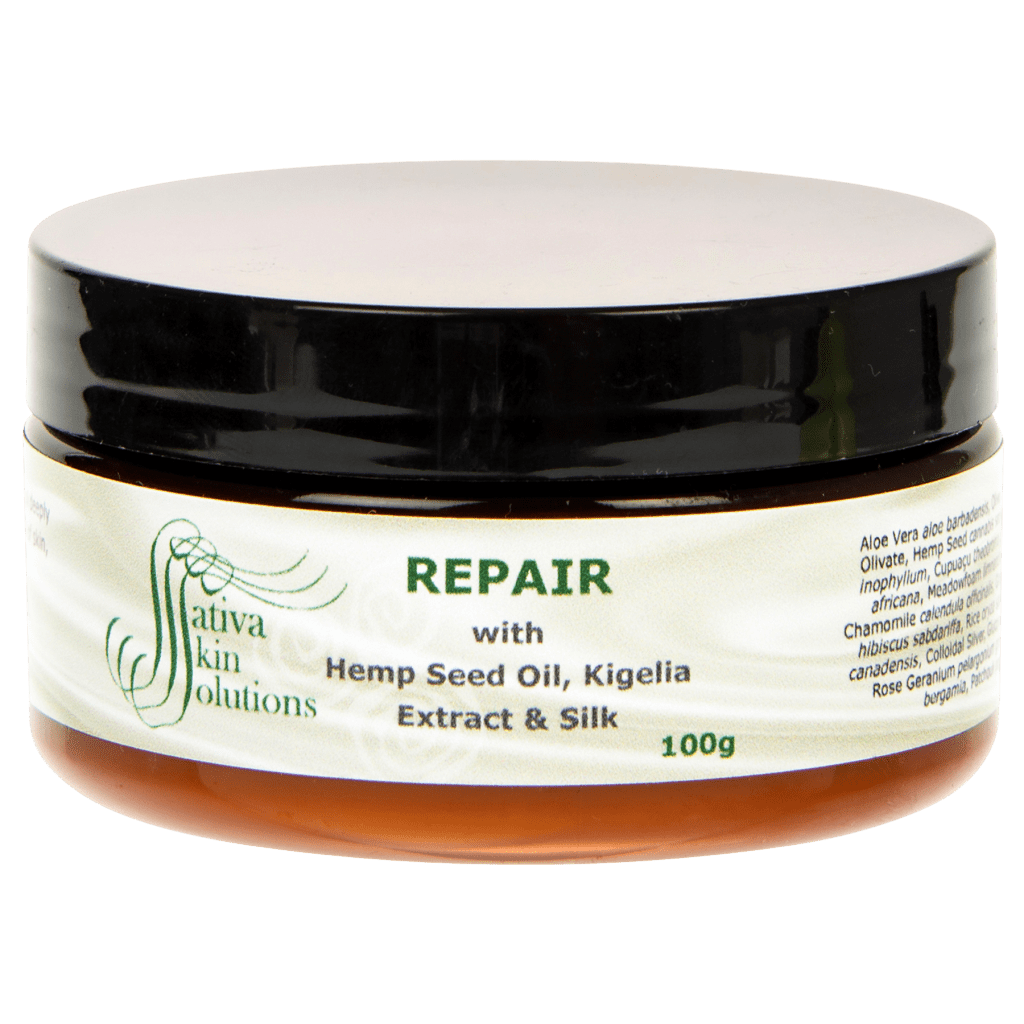 Sativa Repair (Hands or Feet)
Use a Moisturising Hand Sanitiser
Hand sanitiser doesn't need to dry your skin out. That's why we developed our natural hand sanitiser with the requisite amount of naturally-sourced alcohol combined with natural ingredients that help to rehydrate your skin and lock the moisture in!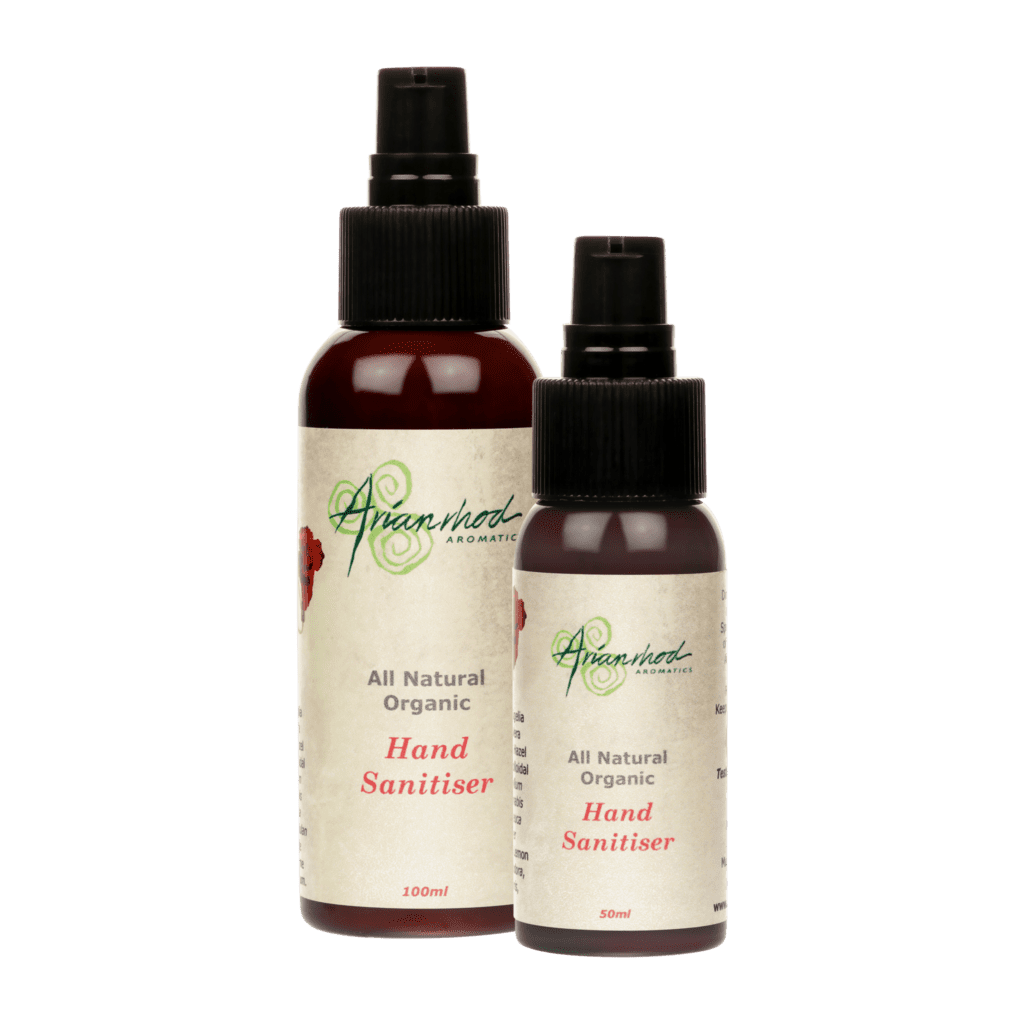 Natural Hand Sanitiser
Have a question?
Get in touch with us today via email, phone or send us a message on Facebook.
Pin this article for later